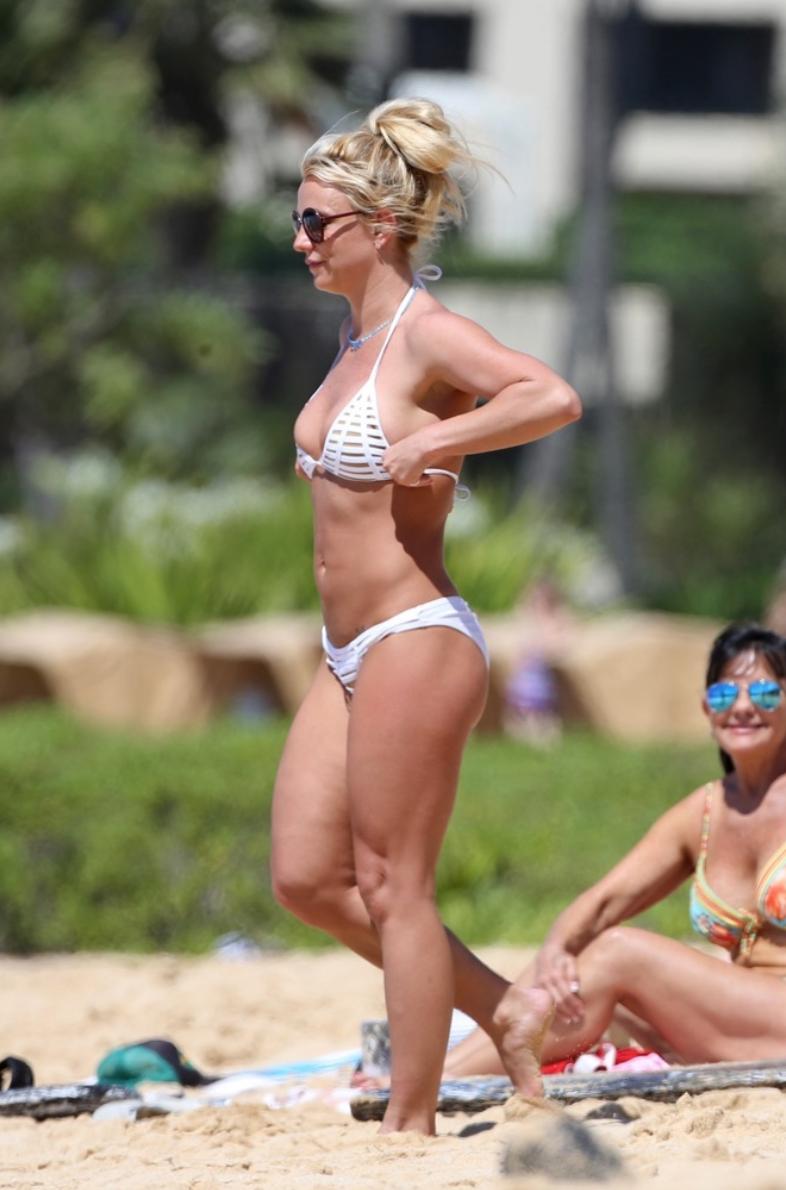 It has been a long time since we have seen Britney Spears this happy and healthy!
Right now the Princess of Pop is currently taking a vacation with her family in Hawaii. Oh she is also totally slaying the white bikini that she is wearing.
Britney is 35, she has had two children, and she still has one of the best bodies in Hollywood.
Continue to slay Brit, I love this version of you!
Visit: Celebrities Are Tragic || Facebook || Twitter || Instagram