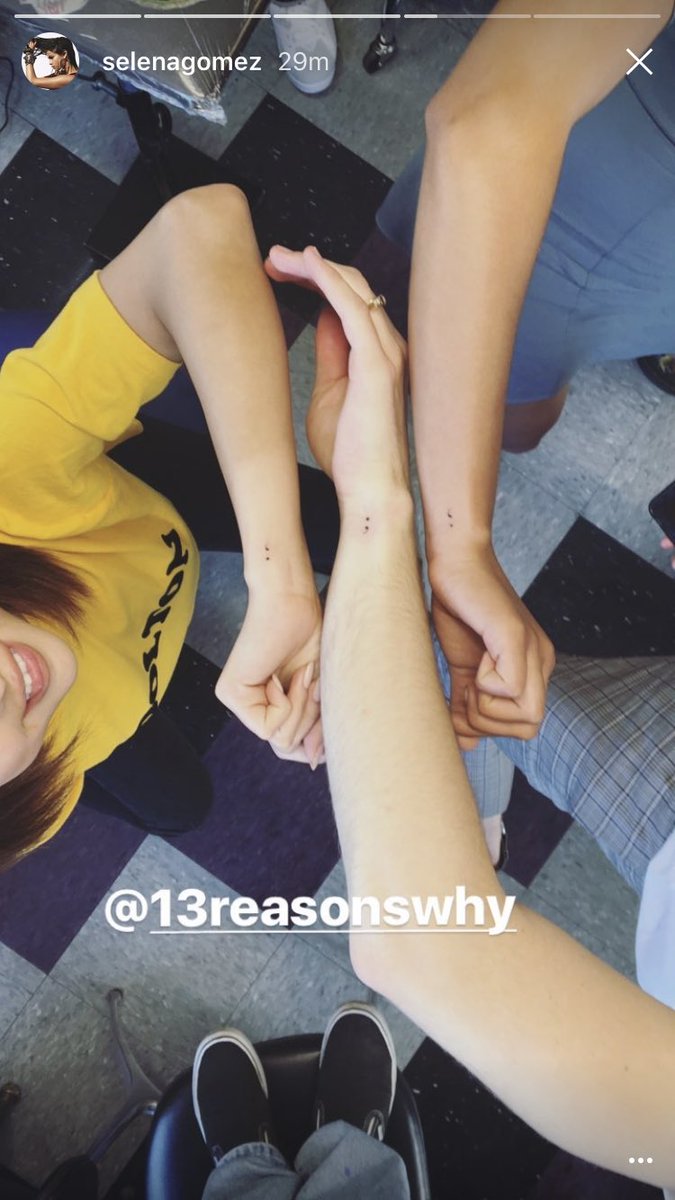 The new Netflix series '13 Reasons Why', which was previously a book, is leaving audiences in shock after being a story that can truly depict what it is like to be a teenager for some. The story goes into detail about rape, mental illness, and suicide, all things that are almost taboo to talk about with teenagers, but it's real life.
Over the weekend executive producer Selena Gomez along with actors Alisha Boe (Jessica) and Tommy Dorfman (Ryan), all got very delicate semicolons on their wrist.
What does this tattoo mean? The semicolon movement comes from Project Semicolon. They explain that it is a movement for mental health awareness and suicide prevention that encourages those suffering from depression and other difficulties to  tattoo (or draw) semicolons on their wrists.
"A semicolon represents a sentence that the author could have ended, but chose not to. That author is you and the sentence is your life," the project explains on their website.
Although Selena hasn't been as open as Demi Lovato with her mental health struggles, she has opened up in the past about having panic attacks and seeking 90 day treatment before, so clearly this is something she holds close to her heart.
Check out all of the photos below!
https://www.instagram.com/p/BSr-hBcB5dN/?taken-by=alishaboe
Visit: Celebrities Are Tragic || Facebook || Twitter || Instagram