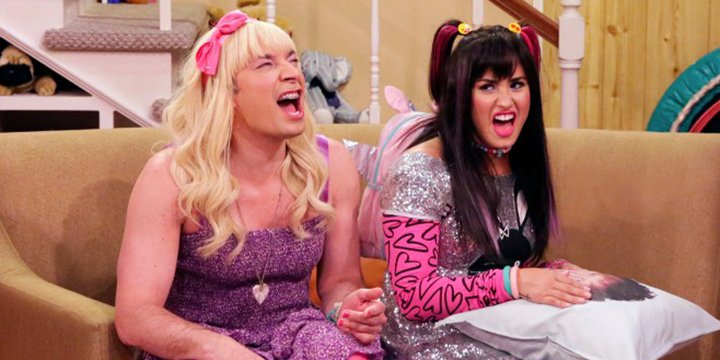 Love Demi Lovato, I can't stand Jimmy Fallon.
Now that I got that out of the way, I genuinely feel like this "Ew!" skit was a little lame. It was almost as if they didn't give Demi enough lines or something. Maybe it was put together quickly. It just seems so flat.
I don't know, something was just off.
It is kind of hysterical that Demi looks exactly like she did back when she did 'Camp Rock'. Just put some bangs on her and it's like she hasn't aged.
Next time give Demi more lines Jimmy! I am going to criticize her ew voice though, she didn't even try.
Visit: Celebrities Are Tragic || Facebook || Twitter || Instagram