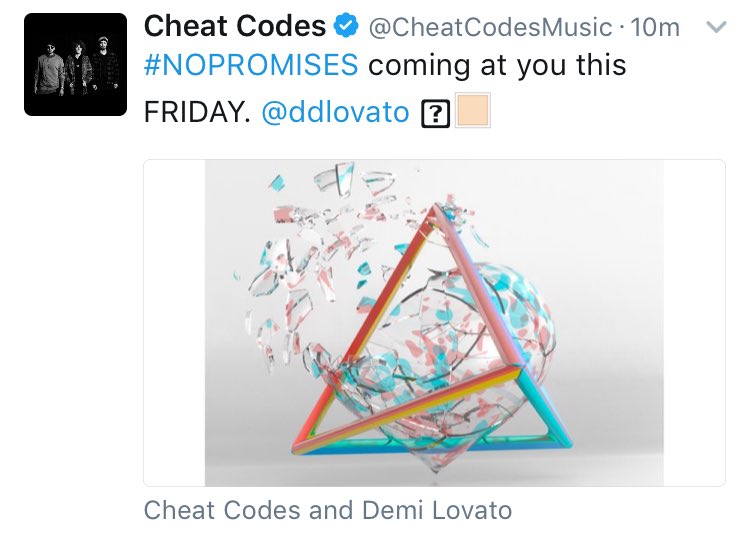 It has been confirmed that on Friday, Cheat Codes and Demi Lovato will be dropping what will hopefully be a bop!
As a long time Demi supporter, I can't take watching her struggle climbing the charts any longer. It isn't fair because she has one of the best voices out there, yet commercially she doesn't sell that well. That makes no sense to me!
Cheat Codes is kind of like Chainsmokers but after listening to a few of their songs, I like them more.
This song will definitely have a good beat to it !
So get ready, Friday, new Demi.
Let's hope that her team actually helps her promote the shit out of this so it can chart, that would be exciting for everyone!
Visit: Celebrities Are Tragic || Facebook || Twitter || Instagram