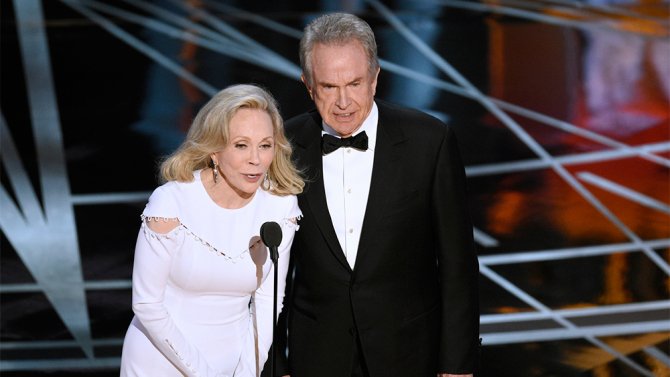 All that I can say is damn, the Oscars as good. This year the show ran super long and started a half hour later than usual so they needed a solid viral moment. Sure having Justin Timberlake perform, having candy fall from the ceiling, those are all good moments, but not great moments.
So how do they make a viral Monday morning moment?
They hand Warren Beatty the wrong card for Best Picture and chaos ensues.
He stood there for a moment and looked at the card then announced that 'La La Land' had won Best Picture, but about halfway way through that acceptance speech, it was announced that 'Moonlight' had actually won.
The moment was a mess and very Steve Harvey of them to try and pull off. I feel like if they wanted to make a move like that they should have waited at least another year so the Steve Harvey incident wasn't so fresh in our minds!
This is such a smart marketing move. Again a lot of people probably tuned out because it's past midnight and most people have to work on Monday, so adding this will make for great water cooler conversation as some call it.
'Moonlight' definitely deserved to win, but the producers of this show didn't need to have it be so dramatic.
Now they will have a viral video of it all happening, it will be the most talked about thing on social media, and all of the entertainment outlets will talk about this moment for the rest of the week. That is a promise.
You aren't fooling me with this one Oscars! I am onto you and your somewhat smart marketing!
Visit: Celebrities Are Tragic || Facebook || Twitter || Instagram