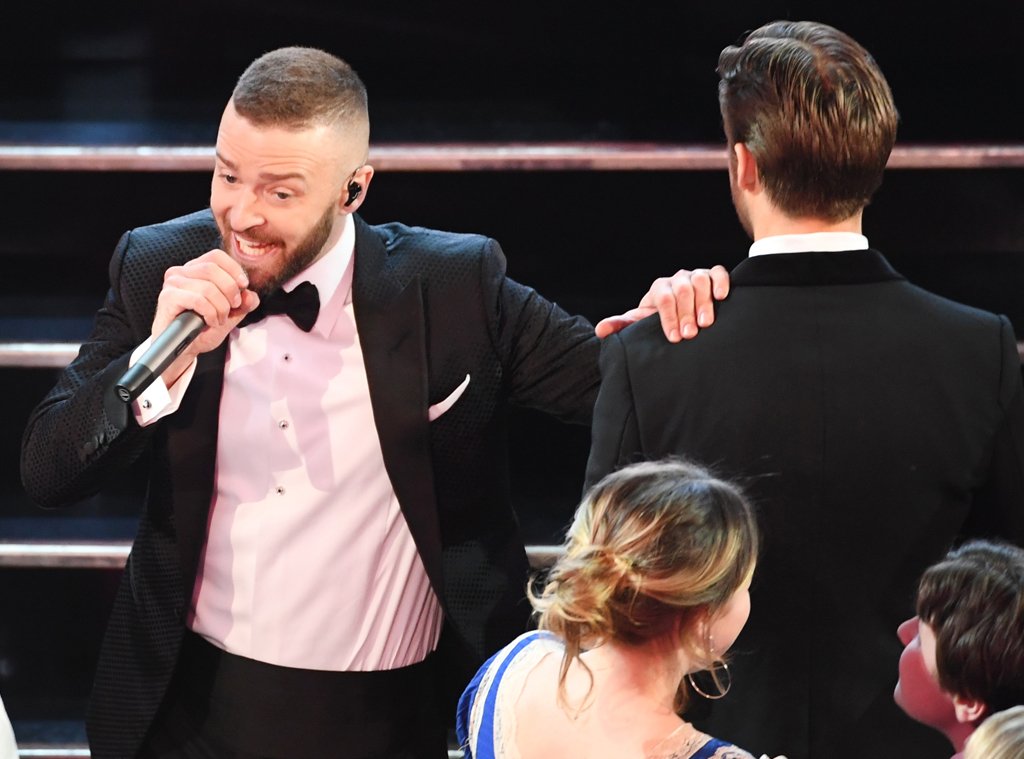 In case you somehow don't know this, Justin Timberlake and Ryan Gosling both starred on 'The Mickey Mouse Club' . Now the two of them are both nominated for Oscars.
Justin and Ryan were very close growing up, in fact they were so close that Justin's mother had temporary guardianship over Ryan for the last six months of the show. The two were obviously roommates during that time as well.
Recently, Justin said that he and Ryan were no longer close but didn't give a specific reason as to why they grew apart.
The interaction was a little weird, Ryan didn't seem like he was interested in being a part of Justin's opening act, but whatever, it happened.
This moment alone deserves an Oscar because Ryan is doing a great job acting like he is actually interested in talking to Justin.
Visit: Celebrities Are Tragic || Facebook || Twitter || Instagram