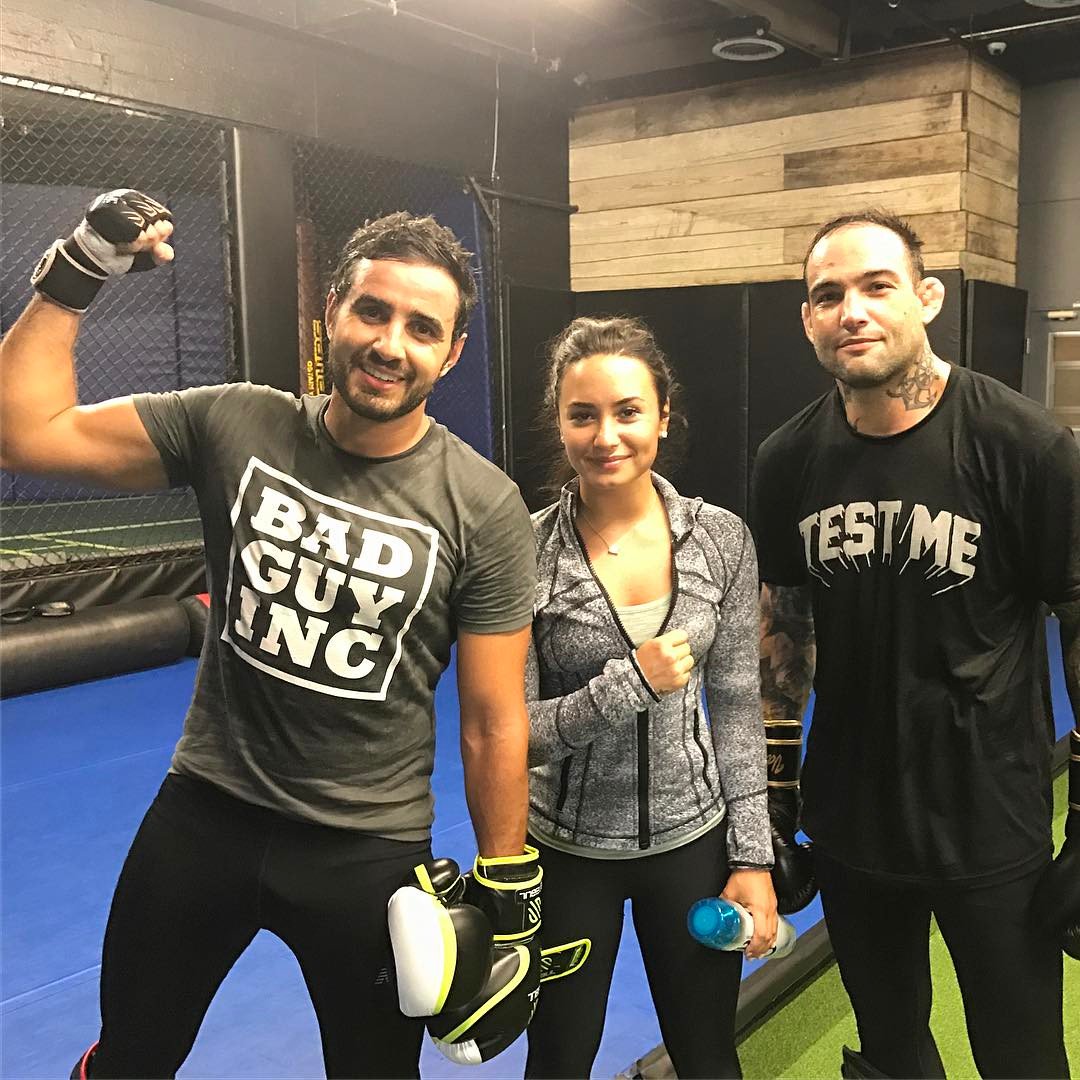 Demi  is seriously looking hotter than ever and it is probably because she is spending so much time with her super hot boyfriend, MMA fighter Bomba.
These two have been dating since October according to most reports and all of that working out is definitely paying off. After seeing Demi is a sheer dress at the GRAMMYs, I thought it turned me! I mean Demi could probably turn me no matter what, let's be real.
Anyway, it looks like Demi and Bomba are still going on strong which is sweet.
Visit: Celebrities Are Tragic || Facebook || Twitter || Instagram