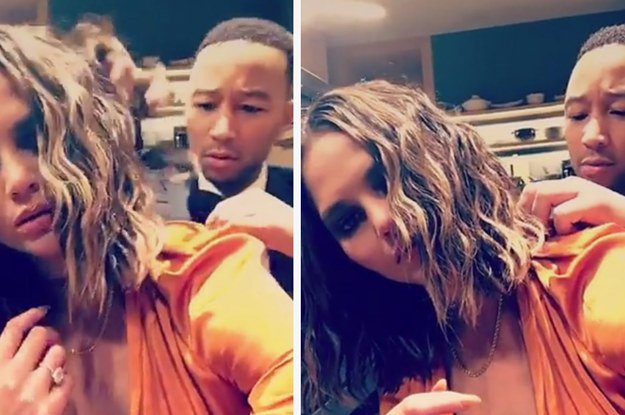 I want that John and Chrissy kind of love, you know what I am saying?  These two just seem so in love with everything about each other, it's perfect.
Last night of course was the GRAMMYs and Chrissy probably had one too many cocktails at an after party, then the struggle happened. She needed to take her jewelry off but obviously she was too drunk to do so. We have all been there ladies. When you get home after a night of drinking and just pass out, you wake up with your necklace tangled in your hair. It's not the best feeling but it happens to the best of us.
Luckily for us, Chrissy is a social media genius and decided to Snapchat the entire experience for all of us to watch.
For the record, I think it's true for most women, if you ask if someone is mad at you, it's time to go home.
Visit: Celebrities Are Tragic || Facebook || Twitter || Instagram