All that I can say is that Rihanna's flask is the best accessory of the night. You can wear all of the jewels that you want but if you bring a diamond encrusted flask, you're my hero. Tonight Rihanna showed up with just that.
For some reason Rihanna has been snubbed tonight but she knows what to do to make the awards show better, drink. If you have a flask of your favorite stuff it will basically make any night better, right?
I have to respect the fact that she isn't even ashamed about it. It's not like she is trying to discreetly drink from it, she is chugging it in the middle of a Prince tribute. She is the definition of no fucks given.
For the record, I do believe that Rihanna is looking better than ever before. She just glows and there is nothing us peasants can do about it because we will never look like the beautiful Rihanna. We just have to accept that.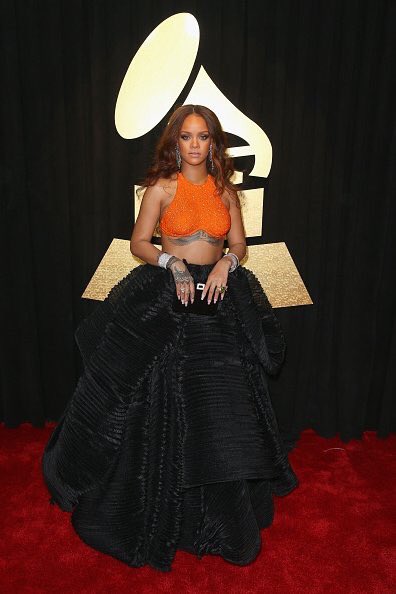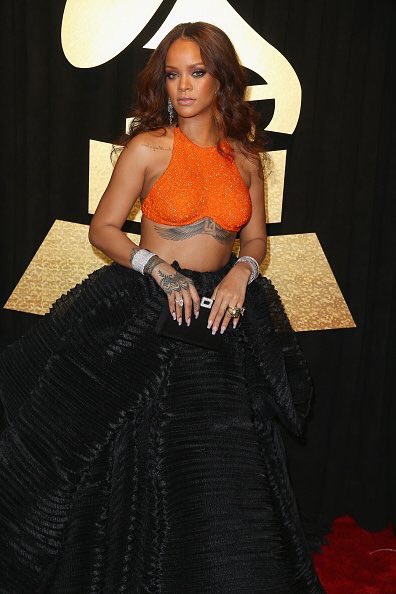 Visit: Celebrities Are Tragic || Facebook || Twitter || Instagram