While Beyonce was getting ready for her high anticipated performance Blue Ivy and her father Jay Z were out in the audience ready to support.
I have a real question, do you think that Blue is over these award shows? I mean she has been attending them since she was in the womb, she's probably had just about enough of these shows by now, right?
Blue looks fierce as hell though. She is only 5 and is way cooler than I will ever be.
Look at her though, she isn't phased at all. I mean she is dressed like Prince, she has a badass Hello Kitty purse and her parents own the music business.
Keep killing it kid, you're going to run the world eventually.
Blue Ivy for President!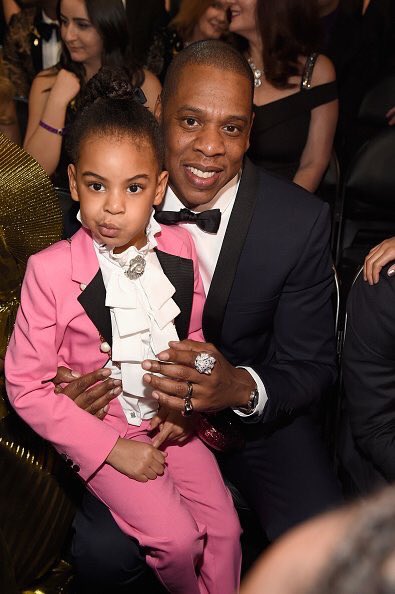 Visit: Celebrities Are Tragic || Facebook || Twitter || Instagram