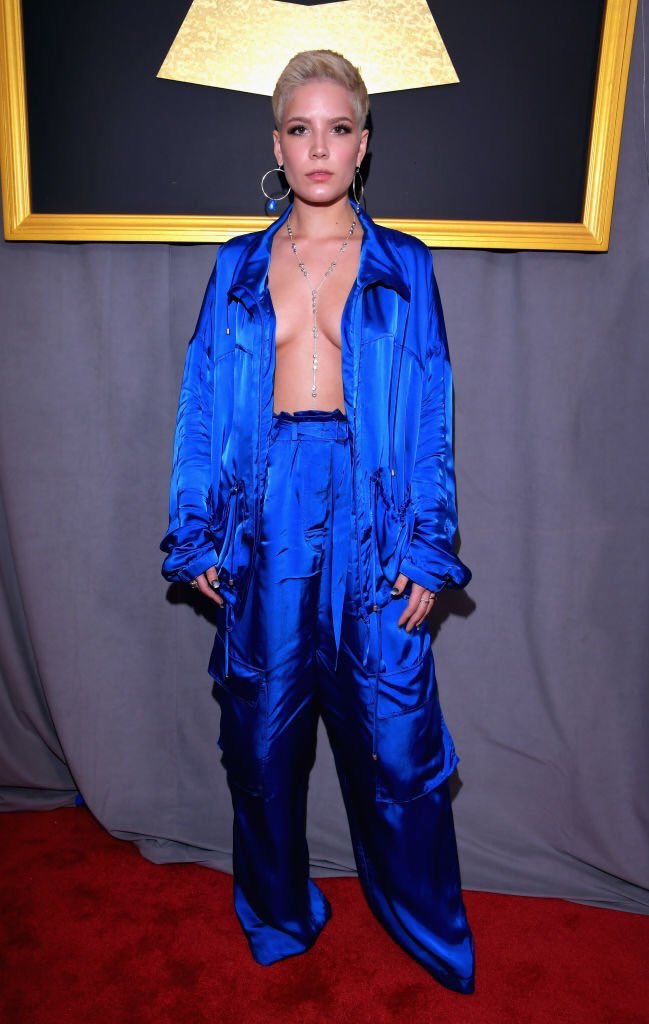 Halsey is so damn hot, I don't even care who knows it. I have a big fat lesbian crush on Halsey. Well, I most so have a crush on her music. I am obsessed with her voice and her weird songs like "Strange Love".
She joked around on the red carpet about how she didn't want to wear a dress so she wore her gym clothes, she then went on to say that she wanted to look like TLC in the "Creep" video, which I can't blame her. Other than all of that double sided tape it looks beyond comfortable.
I hope to one day be able to show up to a formal event wearing silk pajamas. That is really always the goal, right?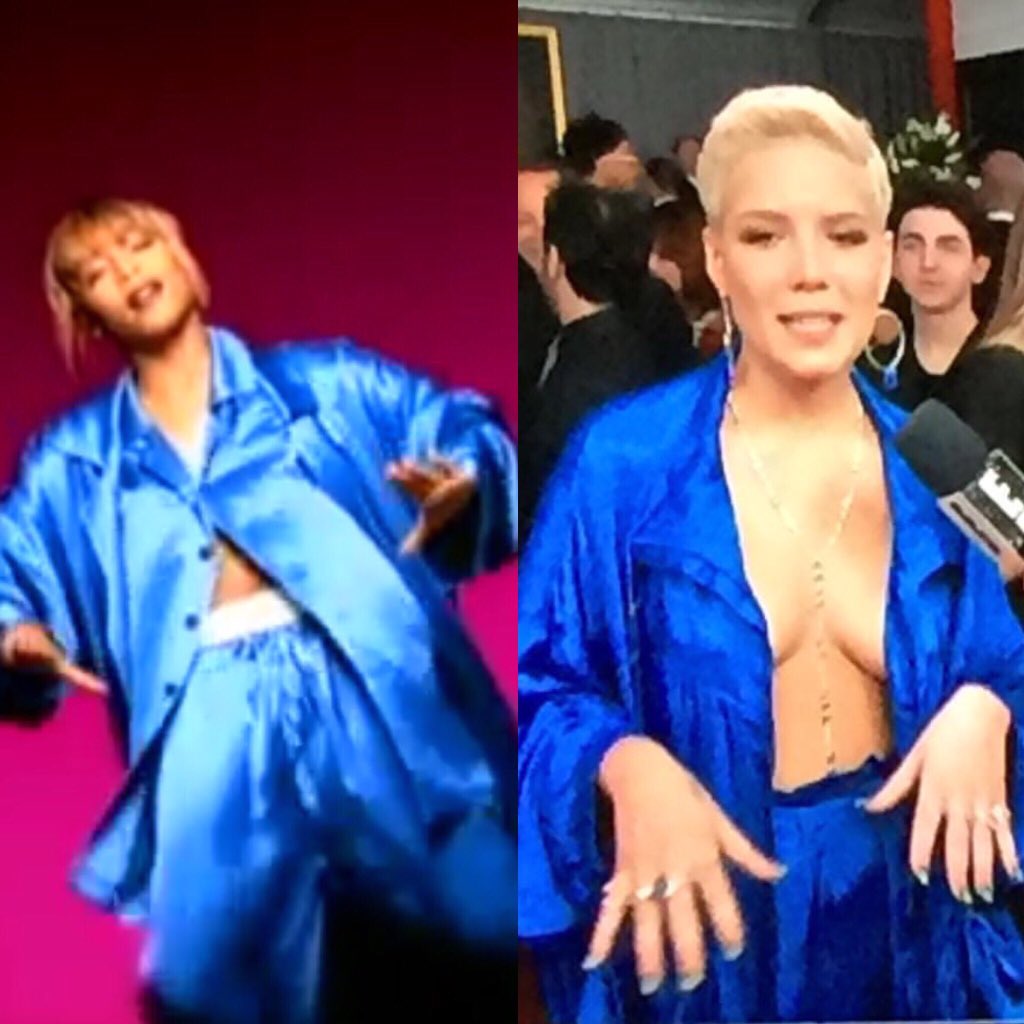 Visit: Celebrities Are Tragic || Facebook || Twitter || Instagram