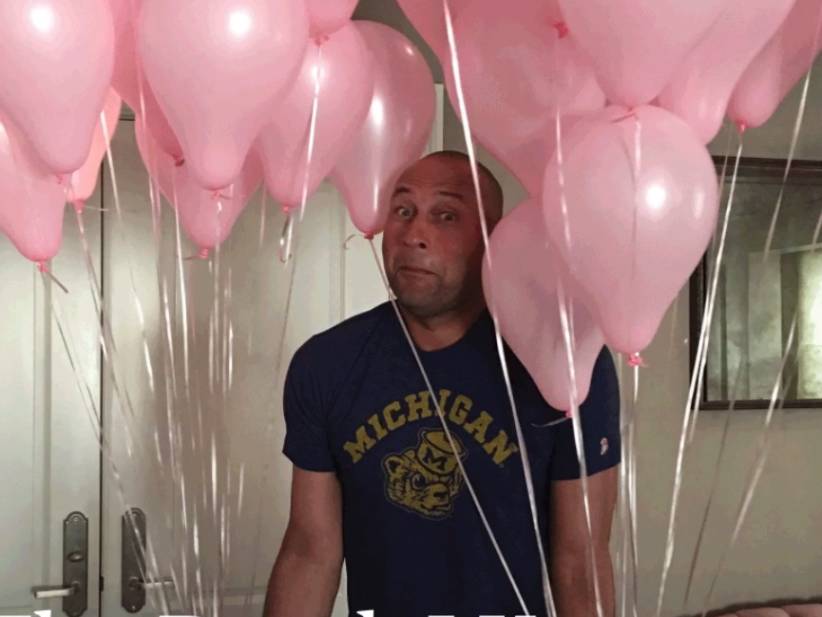 In an open essay that Derek Jeter's wife Hannah wrote titled "The Derek I Know" she announced that she was pregnant with a little girl!
The whole essay is actually really well written and very interesting so if you have time I would suggest that you check it out. It must be weird being married to someone who is like a God in New York City, she writes about that too.
Know what else is weird? Growing up Jeter was always known as a womanizer who only dated the hottest models and actresses out there. When he finally hung up those cleats though it was like everything caught up with him and he got married to the beautiful Hannah Jeter and is now expecting a little girl of his own. Kind of wild right?
Congrats to the happy couple, judging by the piece it looks like they will be welcoming their little bundle of joy sometime in May!
Visit: Celebrities Are Tragic || Facebook || Twitter || Instagram