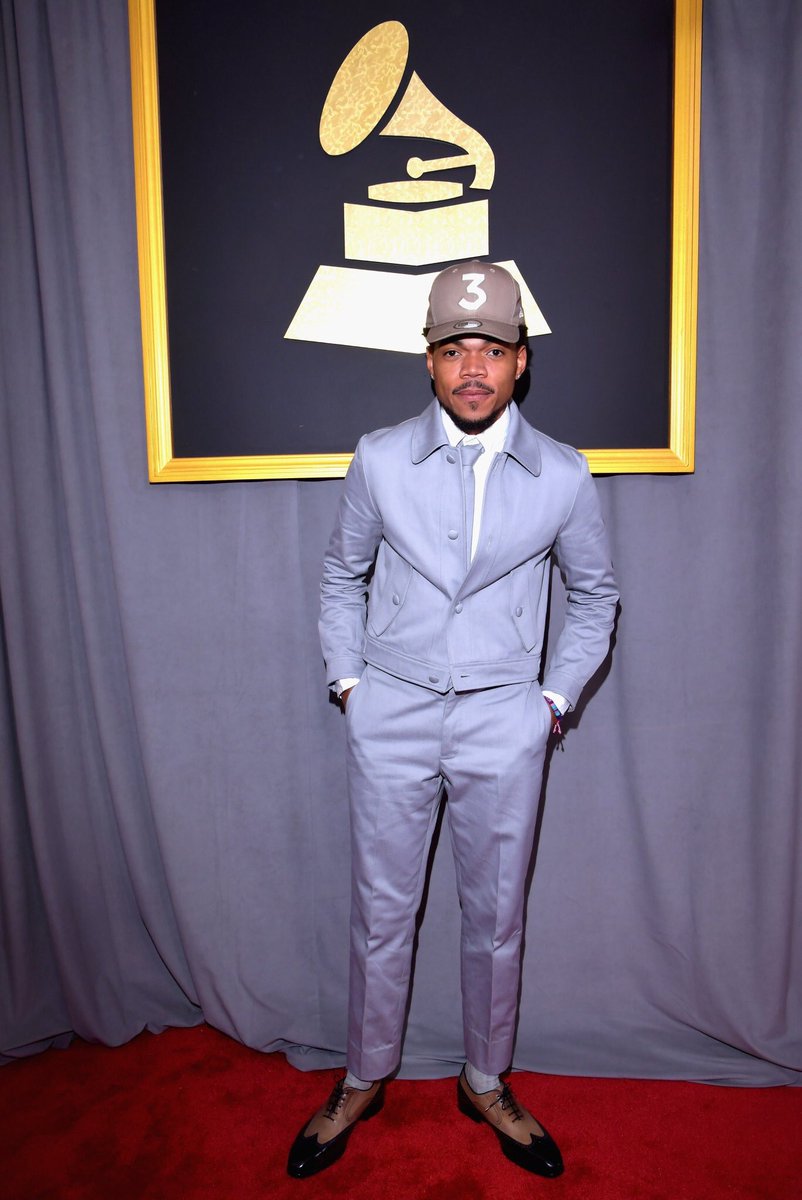 Tonight Chance The Rapper won two Grammy awards, and he looked fly as hell doing it. He showed up on the red carpet wearing a gray suit and I am all about it. I mean in my opinion it fits kind of weird but I am about it.
One thing that I love about Chance is that he always wears a baseball cap. It doesn't matter what the occasion is, it is always baseball cap time.
We will be seeing Chance The Rapper a lot more and I am sure of that, I am also sure we will continue to see his sleek fashion.
Visit: Celebrities Are Tragic || Facebook || Twitter || Instagram