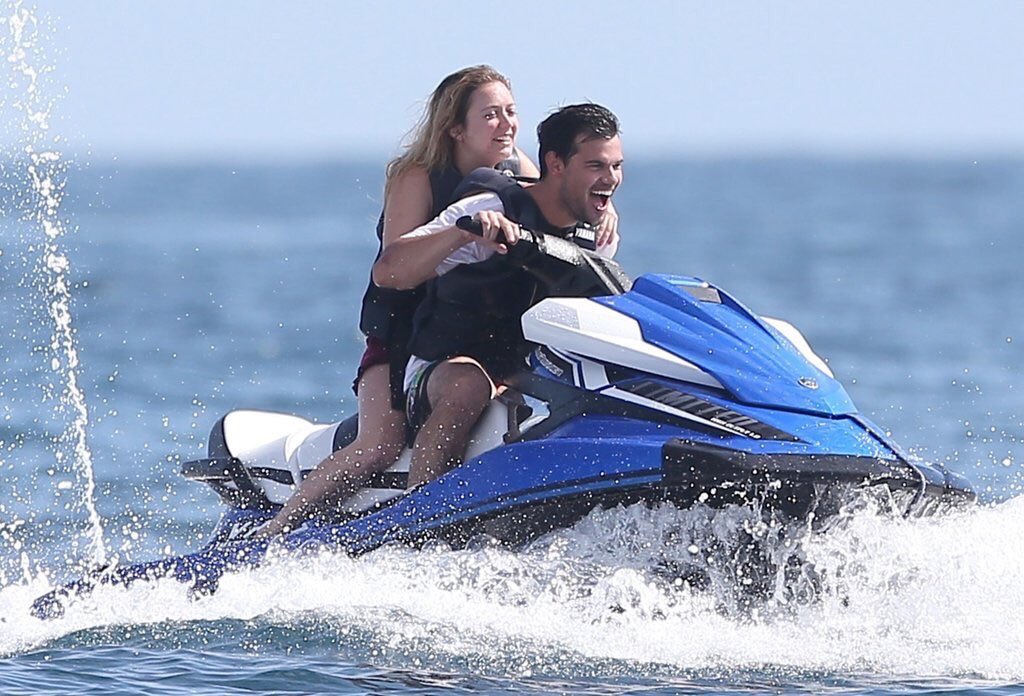 Obviously this past month has been a tough on for Billie Lourd. She lost her mother, Carrie Fisher and her grandmother, Debbie Reynolds .
Now there were photos of Billie in mourning just after her grandmother passed away with Taylor Lautner but I felt wrong posting it. They were outside of her house and she looked visibly upset, but I couldn't do it, not even for the clicks!
This time though, I wanted to share some photos because look at how happy Billie and Taylor look together. The couple has been together for the past few months after they were spotted making out on Ariana Grande's Snapchat story or something like that. I think that's right.
It looks like the two of them are having a great time though and after the past two months that Billie has had, she deserves some time off riding a damn jet sky and smiling.
Visit: Celebrities Are Tragic || Facebook || Twitter || Instagram