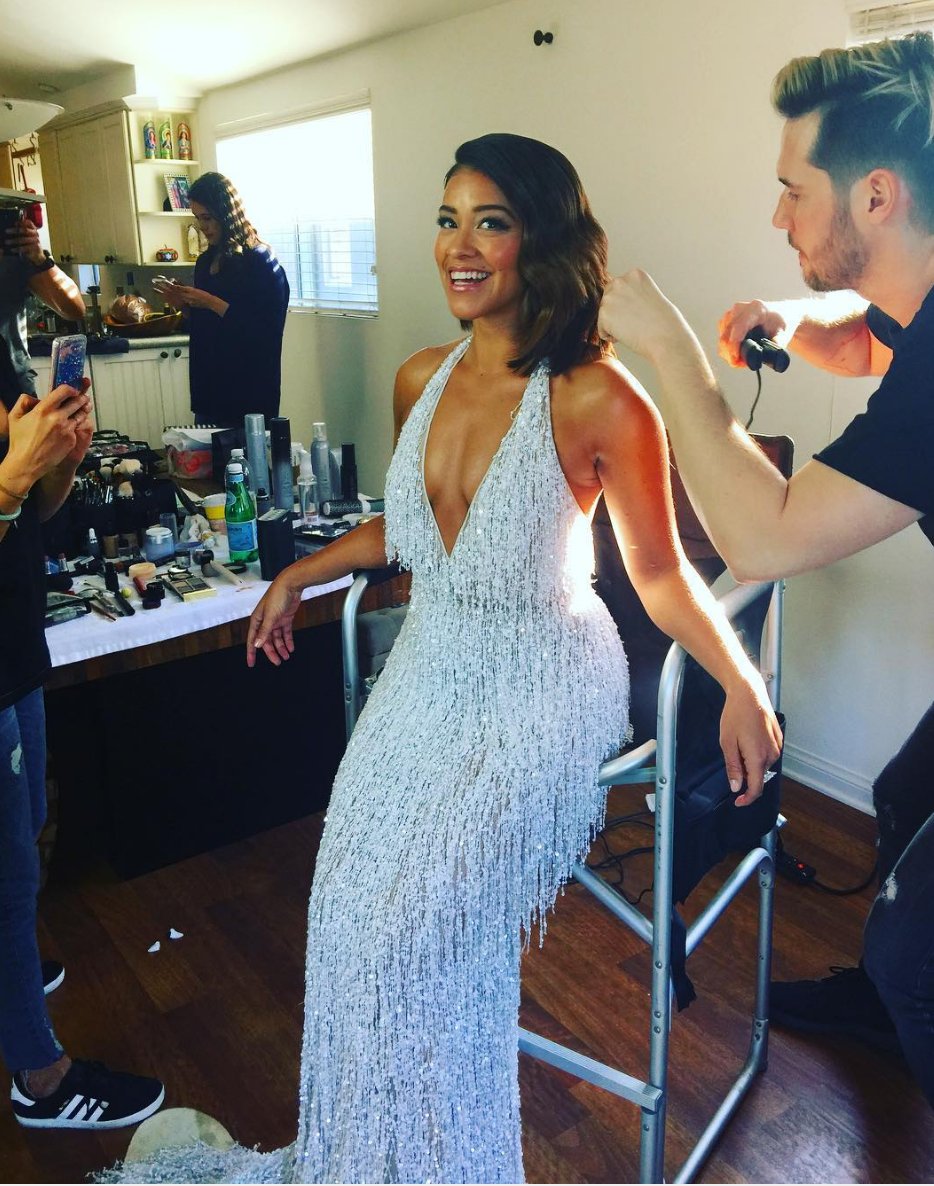 Whenever there is a red carpet that Gina will be on, you know one thing for sure, she is going to slay. Truthfully when I first heard of 'Jane The Virgin' a few years back I assumed it would be cancelled almost immediately but the show is still going strong! Gina is just so damn likable!
Tonight she also showed that she has no plans on slacking on her fashion.
Between her dress that seems to have little crystals all over it, and her gorgeous smile, she just looks beyond beautiful.
In case you were wondering, she brought her sister as a date for tonight!
She is most definitely one of the best dressed tonight.
Visit: Celebrities Are Tragic || Facebook || Twitter || Instagram