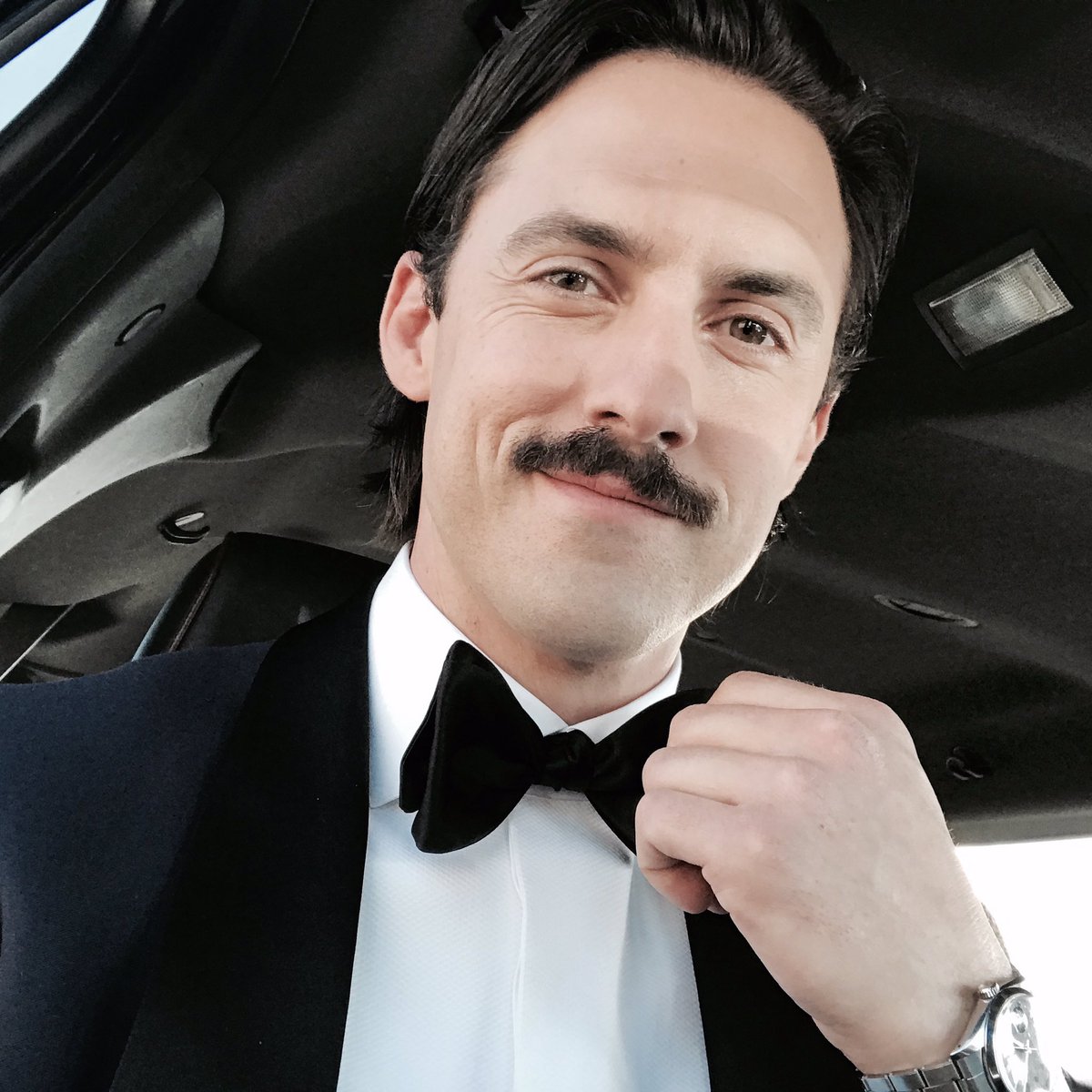 You know, usually I think that mustaches are total turn offs but somehow Milo pulls it off. Never in a million years did I think that I would be attracted to a man with a mustache, but here I am.
Damn Milo, you are just killing this look!
Of course Milo stars in the insanely popular show 'This Is Us', and he is a presenter on the Golden Globes tonight!
It looks like he decided to go for a dark blue suit rather than a black suit, something I can appreciate.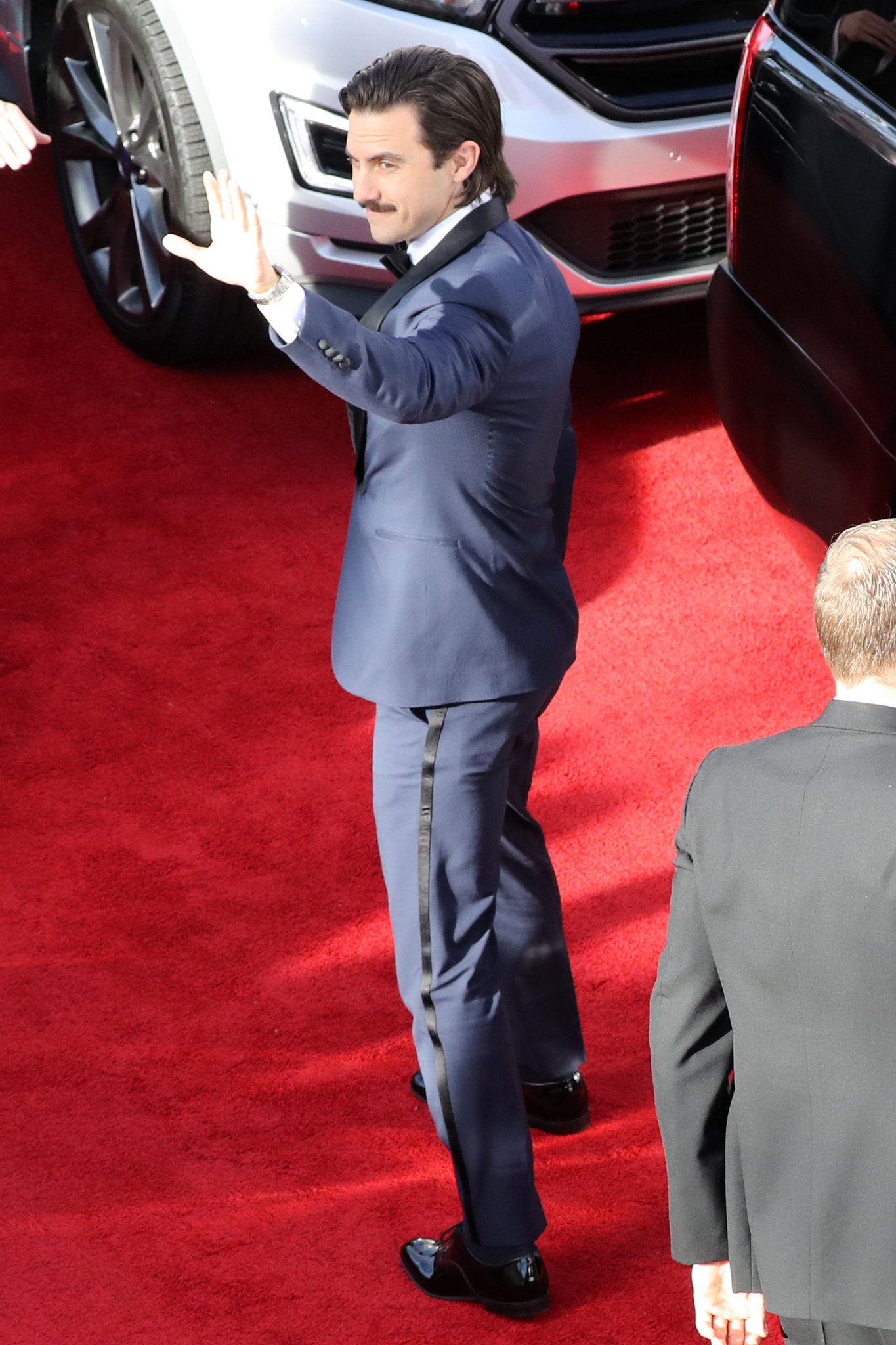 Visit: Celebrities Are Tragic || Facebook || Twitter || Instagram