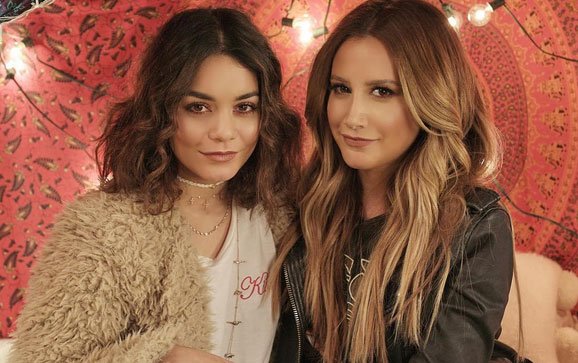 Okay so far I am a big fan of 2017, well at least in the celebrity gossip world. Ashley and Vanessa teaming up again? I don't it hate it one bit. These are the things I live for. Nostalgia is really all I have and even though I never really got into "High School Musical" I can still appreciate it for what it was.
For the past few months Ashley has been putting on covers every Tuesday and this week she brought a very special guest, Vanessa Hudgens, to perform the smash "Ex's & Oh's" originally performed by Elle King.
These two ladies smashed it too. Sometimes I forget how insanely talented Vanessa and Ashley are, they can sing, dance, and act. I can't do any of those things.
Ashley, I just want to personally take a second to thank you for "He Said, She Said", still the best pregame song out there.
Visit: Celebrities Are Tragic || Facebook || Twitter || Instagram