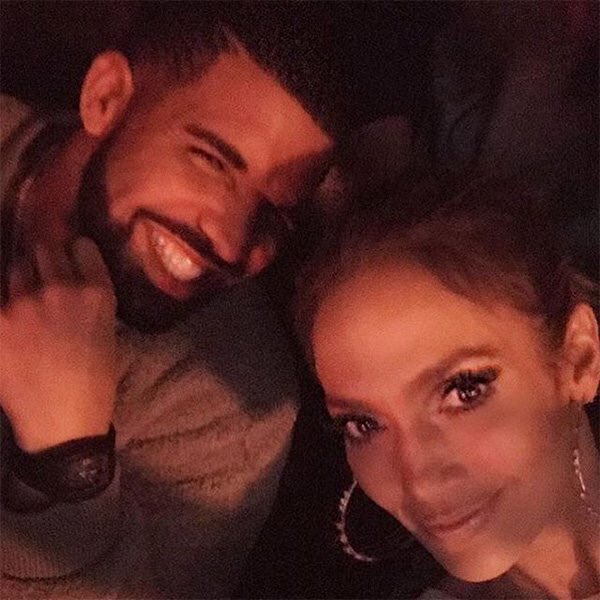 Drake  and J.Lo have been rumored to be dating for the past month or so. Basically every since Drake went to her Vegas show and posted a lot of photos from it. It was cause for speculation but then there were reports they were just working on music together.
If you can remember just a few months back there were rumors about Drake and Taylor Swift dating that were totally false, but he still posted on Instagram to add fuel to the fire.
I have to give Jennifer Lopez a lot of credit, she is seriously so beautiful and still pulling guys that are nearly 20 years her junior. After she ditched Marc Anthony it was time to start getting them younger and younger.
Lopez is 47, and Drake is 30.
Until there is a blurry paparazzi photo of them being affectionate I am not sure if I can believe these two are a couple.
Rihanna did unfollow J.Lo on Instagram after she posted the photo with Drake. Drama.
Visit: Celebrities Are Tragic || Facebook || Twitter || Instagram