Gustavo Caballero/Getty Images
Well that fling between Charlie Puth and Bella Thorne didn't last long at all. The couple is already over and Charlie isn't being quiet about how he feels about the whole situation.
Here's what he had to say after Bella posted a photo of her embracing her ex-boyfriend Tyler Posey.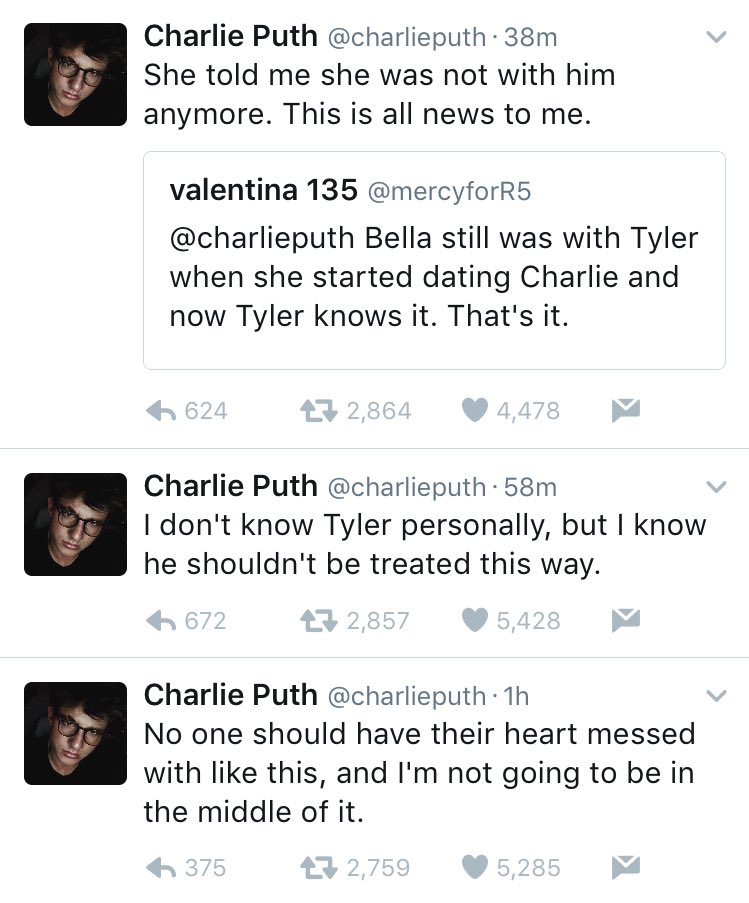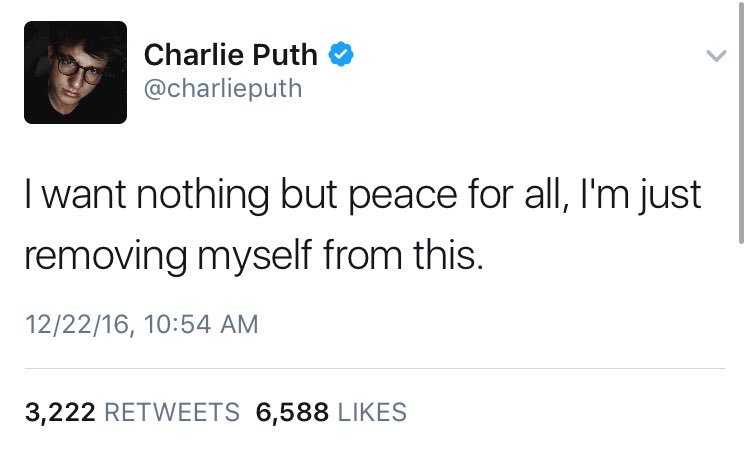 After these tweets were posted, Bella replied by tweeting out this.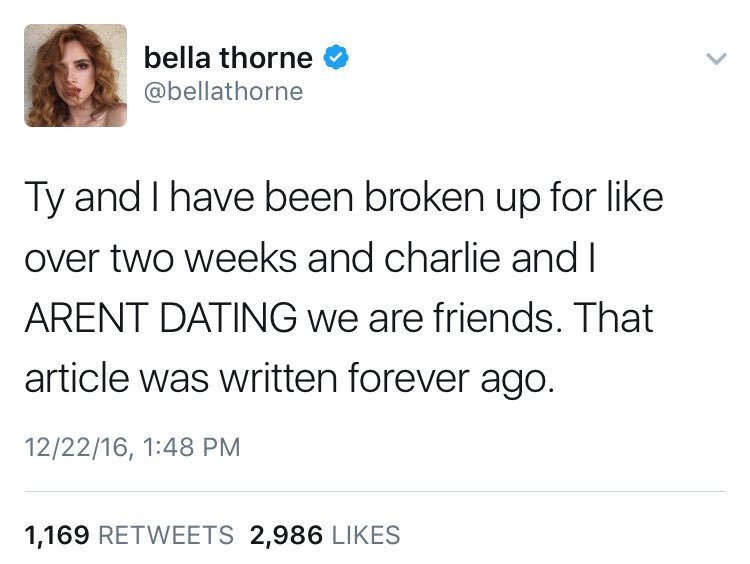 screenshot credit
Now I am sure that Charlie feels pretty stupid because Bella made him look a bit dumb. Bella goes through guys very quick and that is all I know her for. I genuinely have no idea what else she does.
Let's be real though, these two have been dating for like 15 seconds. If Charlie is this upset over a break up this quick, I would hate to see him in an actual relationship.
Can we now stop talking about Bella Thorne? Until she dates her next victim of course.
Also one last note to Bella, it looks like you two were a bit more than "just friends", don't play dumb.
Visit: Celebrities Are Tragic || Facebook || Twitter || Instagram