Ladies and gays, the claws are coming out in full effect and this isn't going to end pretty.
It has been clear for a while that Fifth Harmony has been struggling to keep it together as a band. Camila clearly wanted to leave but I really thought that there was going to be at least one more album before she left.
Well earlier today, Fifth Harmony posted a letter on their Instagram about how Camila left the band through her representative and she never even told the band that she was leaving. Not cute if you ask me. Show some respect and bow out yourself not through your representative.
Camila wasn't very happy with that accusation though and decided to clap back at the band that gave her fame.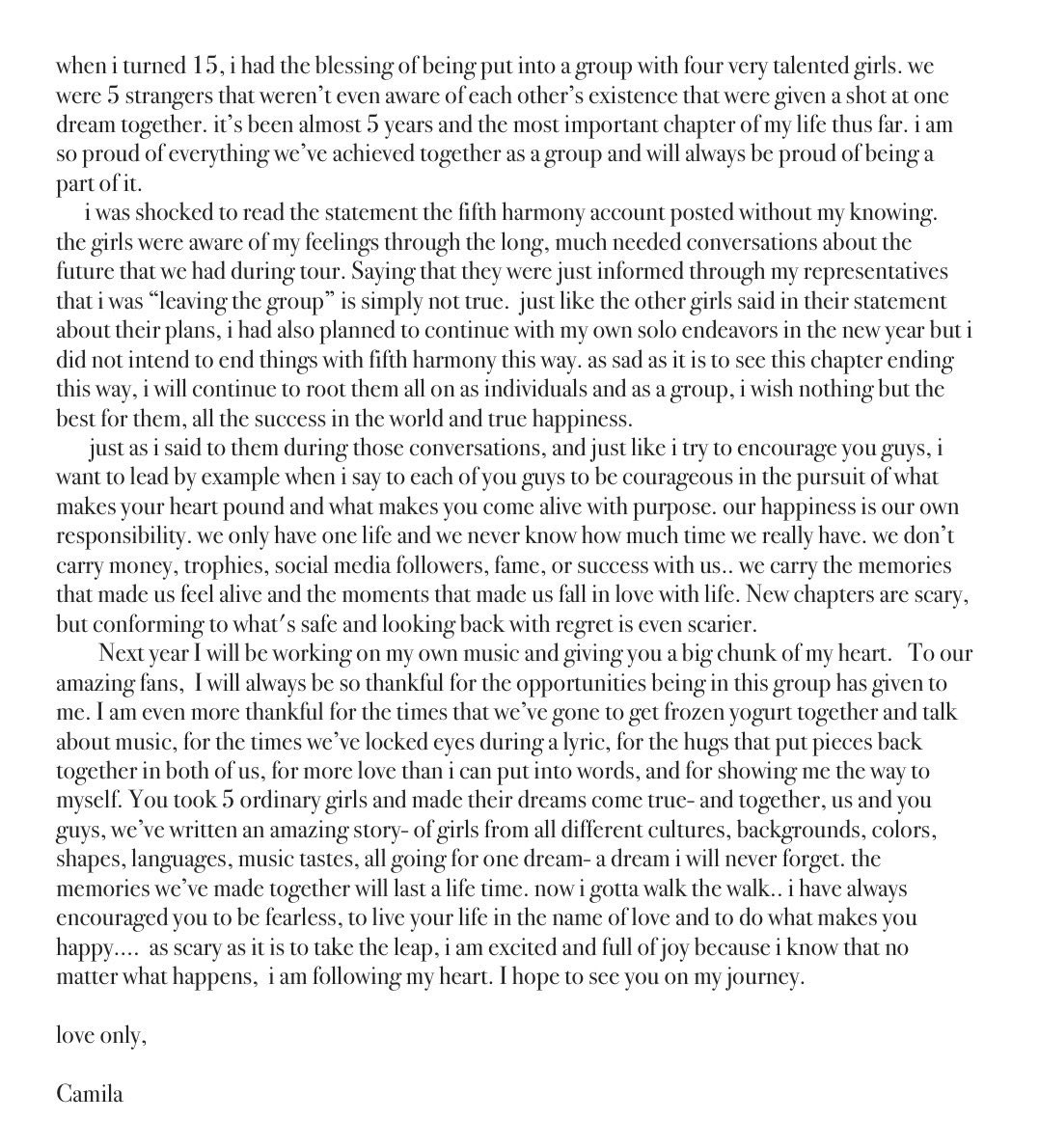 Honestly, I feel like maybe it is a little too late? Fifth Harmony posted theirs first and a response like this? I just don't think I believe it. Home girl just doesn't want to look like Zayn.
There was no doubt about the fact that Camila was leaving, it was more of a question of when she would be leaving.
Personally I don't see any of these girls having insanely popular solo careers, it doesn't happen often. I know that the internet is a powerful place but still. Camila you don't look loyal at all and the girls from Fifth Harmony seem salty.
I will say that as of right now I am totally team Fifth Harmony, Camila hasn't even acted like a member of that band for a while now.
Visit: Celebrities Are Tragic || Facebook || Twitter || Instagram