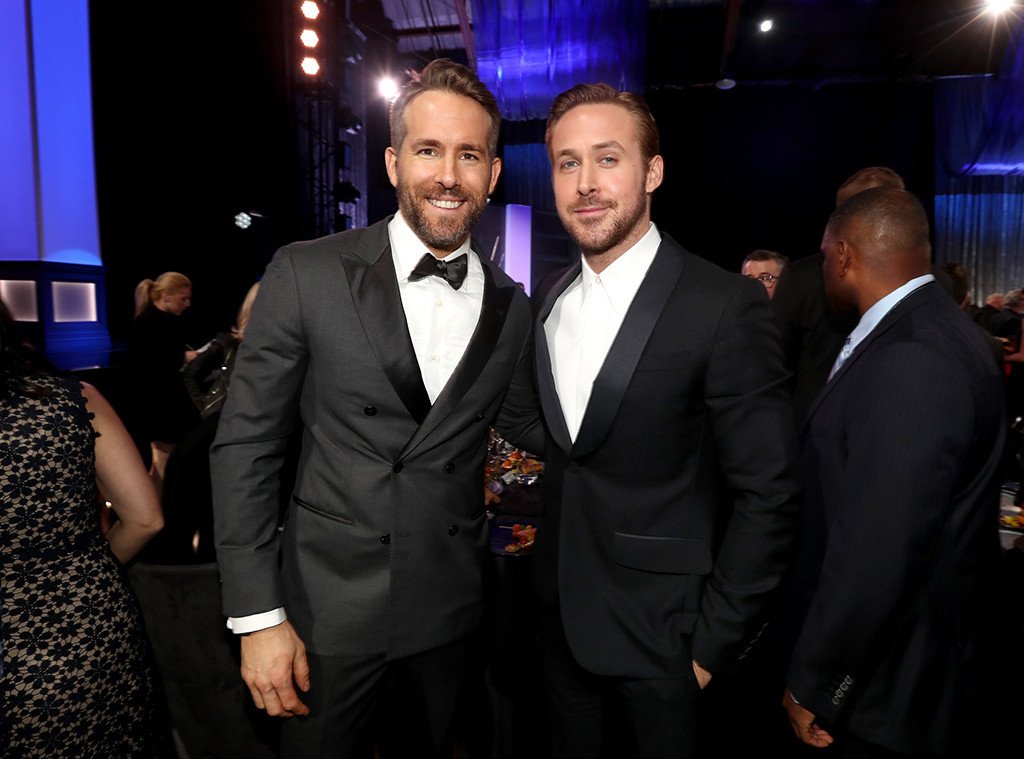 It's the battle of the Ryans! Last night Ryan Reynolds and Ryan Gosling took a photo together and it really got me thinking. Which would I rather? If these two men were the last two on earth and I had to pick one, who would I pick?
Honestly, it is kind of an easy one for me. I know that everyone has loved Ryan Gosling since 'The Notebook' but he has just genuinely never done it for me. I think he is extremely talented and seems like a family man, that always gets points. Just not enough when you're up against Ryan Reynolds.
That's right, I would choose the older, scruffier Ryan out of the two of them. He is tall, handsome, and hysterical. I have had a crush on him since 'Van Wilder' and then in every other movie he has starred in.
My pick is Ryan Reynolds!
Who would you rather? Sound off in the comments or reach you through social media!
Visit: Celebrities Are Tragic || Facebook || Twitter || Instagram