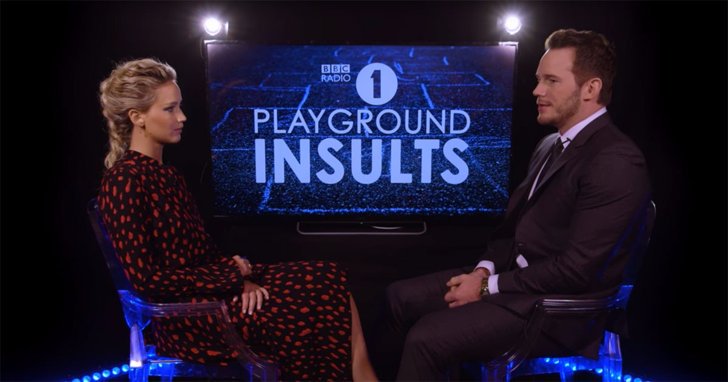 I guess that this just confirms that the kind of humor I think is funny is talking shit. It is one of my favorite pass times and I would much rather watch a roast than some goofy comedian stand up. So a lot of shit talking mixed with a lot of wit is my kind of humor. Maybe you can tell by this blog, I don't know.
Well Jennifer Lawrence and Chris Pratt are out there promoting their new 'Passengers' film and stopped by BBC Radio 1. You know the radio station that has artist perform all of those incredible covers? Yup, that one.
Well they had Chris and Jen insult each other. It's pretty funny too, it's nice seeing Jen using a bit of her more crude humor rather than her quirky act that she likes to put on all the time.
Shout to Chris on that final zinger though, he made up for all of his shitty jokes with that one.
Visit: Celebrities Are Tragic || Facebook || Twitter || Instagram