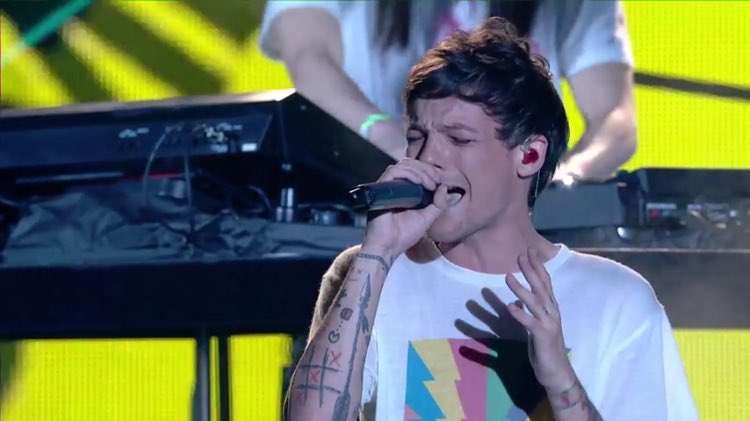 All that I can say is wow. Louis definitely did an incredible job on this performance, especially with what is going on in his personal life. In case you didn't know, Louis' mother passed away at 43 after battle leukemia.
Louis could have canceled his performance, if he did everyone would have understood but he decided to perform and to dedicate this performance to his mother. Pretty powerful stuff if you ask me.
The song is already blowing up on ITunes and will probably be on the dance charts for a long time to come. It is definitely catchy and Louis sounds great on it!
Check out the video below and wait until the very end where Simon gives a small speech to Louis.
Visit: Celebrities Are Tragic || Facebook || Twitter || Instagram