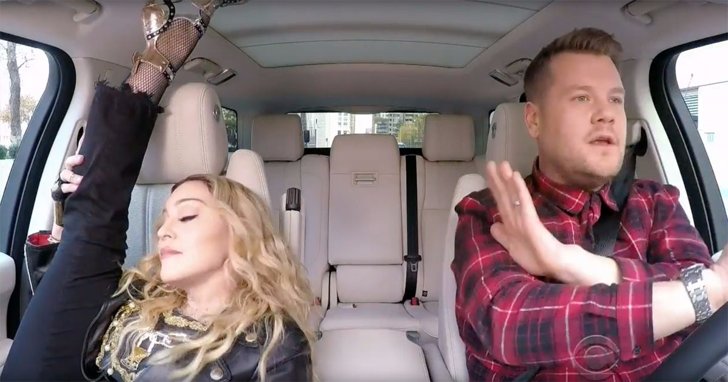 Love her or hate her, Madonna is an icon. You can fight me on it but I promise you that you will lose. She has been doing the damn thing for so long now and she continues to tour, continues to slay, and continues to have a good time. James Corden is becoming a late night legend in his own right with this segment.
Honestly, sometimes I forget how many hits that Madonna gave us.
Thank you Madonna and thank you James Corden for making this happen.
Also, don't vogue and drive, it's dangerous.
James Corden is going to do such a good job hosting the Grammys. I hope it's all from his car.
Visit: Celebrities Are Tragic || Facebook || Twitter || Instagram