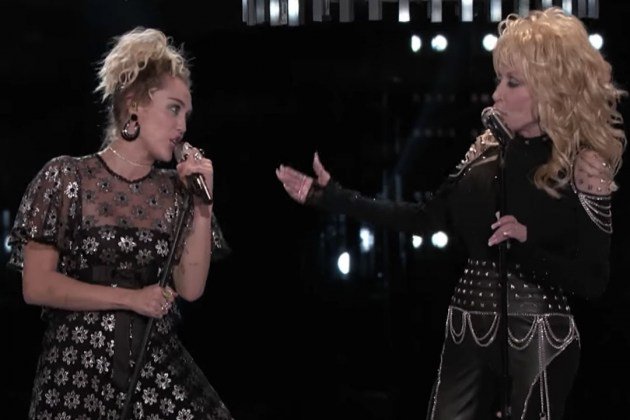 I feel like sometimes people forget that Miley Cyrus can actually sing because of how crazy she is. Miley has toned it down a lot over the past few years, so many now we can talk about how talented she is? Her voice is insane.
Okay, I am glad that I got all of that out. Miley teamed up with her god-mother Dolly and the vocal group Pentatonix to sing one of Dolly's most popular songs.
Good for Miley getting up on stage and reminding everyone why she is actually qqualified to be a judge on 'The Voice'.
Check out the cover below!
Visit: Celebrities Are Tragic || Facebook || Twitter || Instagram