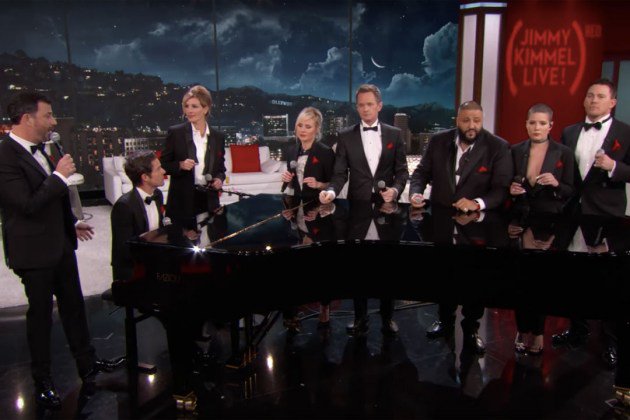 Jimmy Kimmel is one of the best in late night, next to James Corden of course, so he decided to make a few calls and bring in some big named celebrities to help raise awareness for AIDS.
Jimmy and Bono teamed up for the (RED) campaign for the second year in a row, the campaign raises money to fight AIDS, and continue to raise awareness. So who better to bring in awareness than some of the hottest celebrities in the world, right?
Celebrities like Julia Roberts, Channing Tatum, Halsey, DJ Khaled, Brandon Flowers (front man for The Killers), Kristen Bell, and Neil Patrick Harris came out to sing a song called "We're Going to Hell".
Check out the catchy tune and be sure to go to red.org to learn more!
Visit: Celebrities Are Tragic || Facebook || Twitter || Instagram