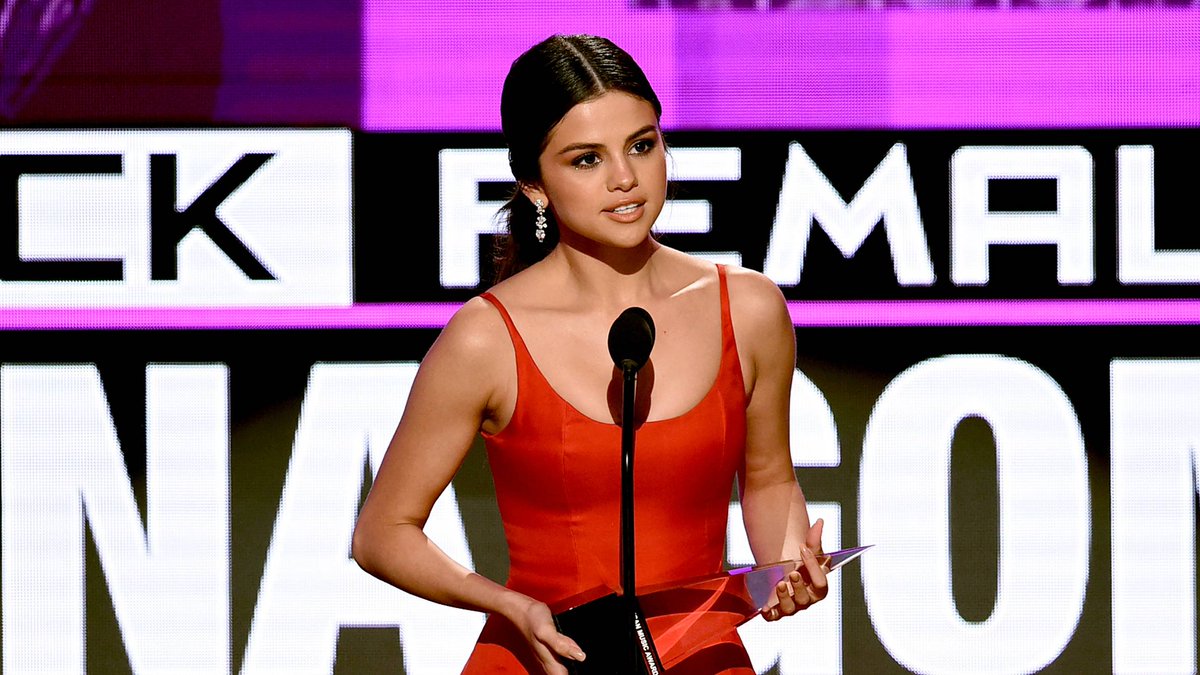 Selena Gomez is really freaking likable. That is really all that I can say, even when I didn't like her for going back to Bieber all of those times, I still like her. She is one that I am always low key rooting for even though her singing voice may not be the best, there is just something about her.
As many people know Selena decided to take a break this upcoming year, but made an exception to go to the AMAs and her award for the best pop female vocalist, or whatever it was.
Taking the stage though, Selena made a statement. I think that it is an important one too.
Thanks for being honest with us Selena.
Honestly, I think that this speech can really go out to a lot of people. Letting yourself down is the absolute worst feeling and it is important to take time to yourself.
Also shout out to Selena's team for letting her take a break, for letting her take time to herself. They aren't treating her like a machine like how Britney was treated and that's pretty awesome.
Visit: Celebrities Are Tragic || Facebook || Twitter || Instagram