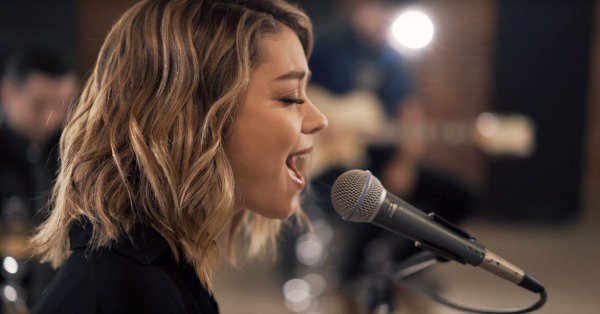 Boyce Avenue has been on my radar for a long time, they have some of the best covers that I have ever heard. No seriously, go check them out because they are absolutely incredible. Sarah Hyland though? I knew she had incredible comedic timing but I had no idea that she could sing, so that is an amazing surprise.
Most people are aware that "Closer" is one of the biggest songs of the year but this cover is just as good as the original if you ask me.
Shout out to Sarah for showing off her pipes though! Sing it girl!
if you know anyone who should be featured on my Music Monday please let me know through the Facebook or Twitter links below!
Visit: Celebrities Are Tragic || Facebook || Twitter