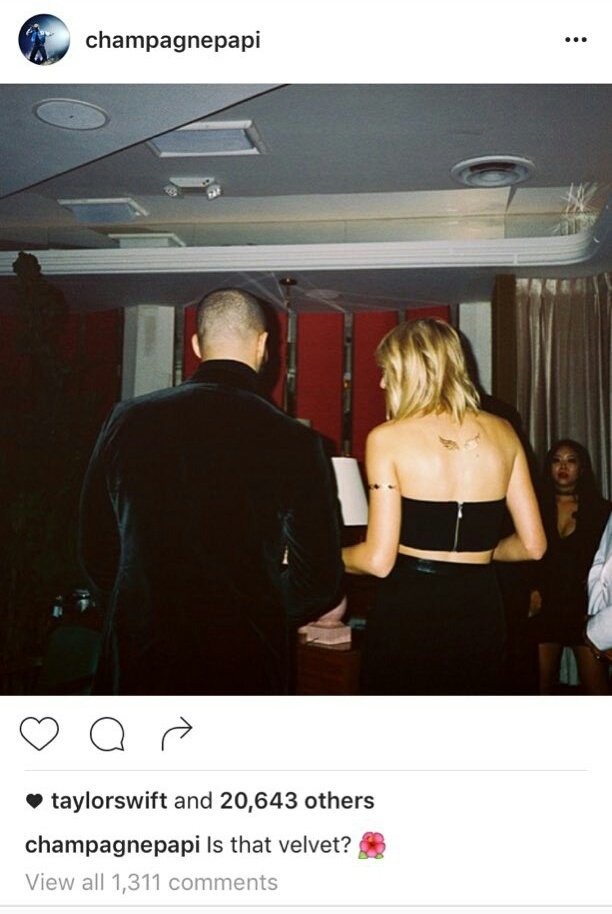 Taylor Swift and Drake  are playing with us, y'all! They are just trying to mess with us and it might be working a little bit. I personally don't think that these two are actually dating, but it would be fun to think about right? The heartbroken songs that would come from this potential disastrous relationship.
Word on the street is that these two are actually recording new music together. Which I am more than happy about. Drake and Taylor are both hit makers, so a song together would probably stay at the top of the charts for an extremely long time.
I don't mind them playing games though, trying to trick the public that they might possibly be dating when in reality they are collaborating in a totally different way. I don't hate that one bit.
You tell me! Are you excited for a potential collaboration between them, or are you just hoping they will have a quick romance and be over with?
Visit: Celebrities Are Tragic || Facebook || Twitter