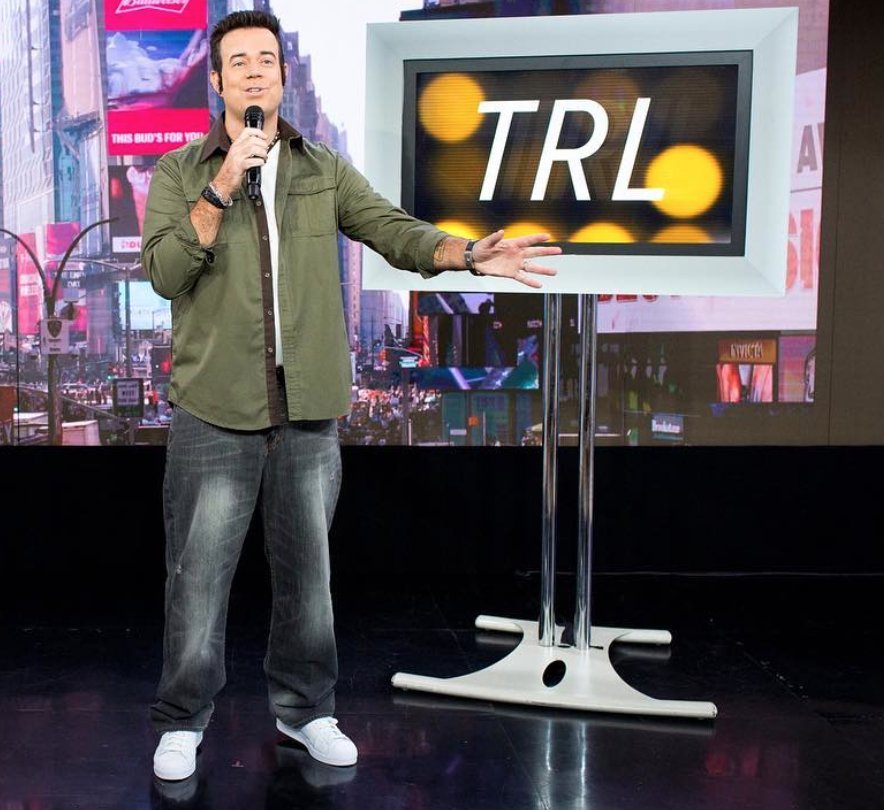 Few things make me happier than thinking about 'TRL' and how it changed pop culture forever. Carson Daly dressing up as himself, well his former self is absolutely incredible. I think that this is my favorite costume of the year so far. Yes, plenty killed it but this costume is so simple and works so well, it's just perfect.
Carson really tried for this costume too, he even painted his damn nails! He was such a trendsetter, right? Actually not really, he was constantly made fun of for how he acted towards different celebrities, and his nails, but he was the face of 'TRL'.
In reality, all that was missing was Tara Reid, they were engaged for a short time in case you forgot about the romance.
Visit: Celebrities Are Tragic || Facebook || Twitter