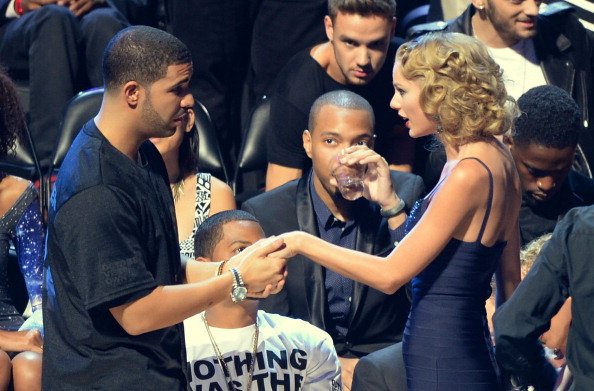 The newest rumor on the street is that Drake and Taylor Swift are in the very early stages of dating. She showed up at his 30th birthday party and there were reports that the two were close the entire night. Close enough for Drake to introduce Taylor to his mother and closest friends! Other reports are just saying that the two are of course just friends with each other.
I remember there was a meme going around about if these two dated and then broke up, it would be the most heartbreaking album of all time. Kind of funny to think about how true that is.
Rumors continued to fly as Drake went and liked a photo on Instagram, along with commenting on it.

This is all hearsay but I kind of hope it isn't true. Mostly because I still have hope that one day Drake and Rihanna will quit playing games with each others hearts and finally be together.
I wouldn't mind a collaboration between these two though, that could ber awesome.
Visit: Celebrities Are Tragic || Facebook || Twitter