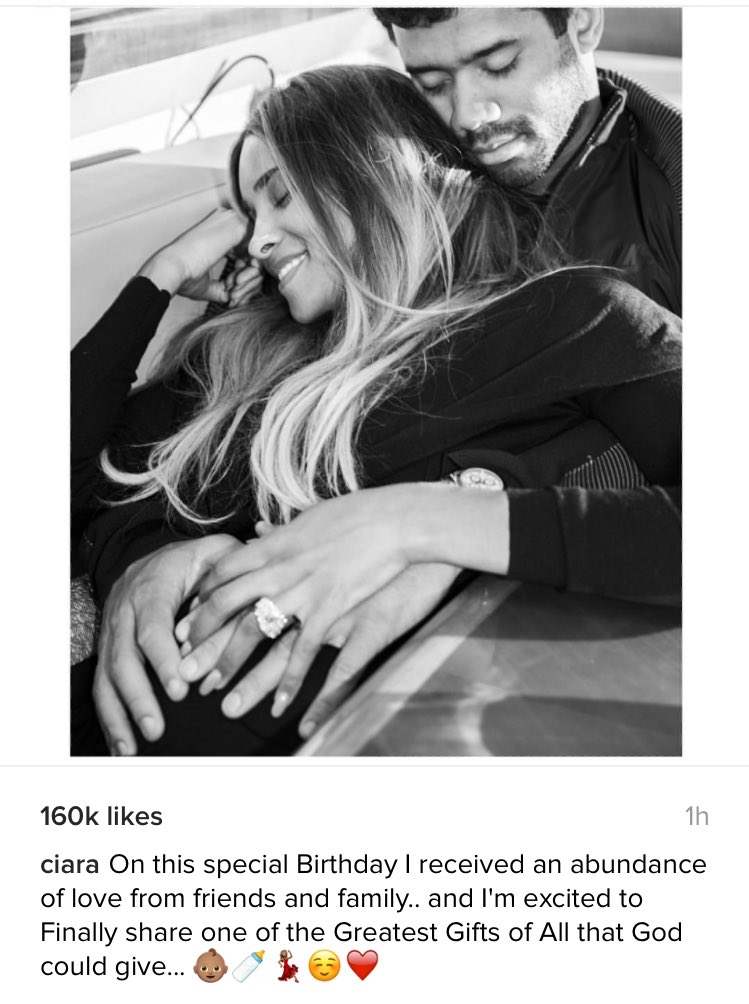 I have such a soft spot for this couple, Ciara and Russell are truly and adorable couple. They have been since they started dating, even though they talked about their sex life, or lack of sex life, a bit too much in my opinion. Whatever though! Obviously they are having it now!
No word on how far along Ciara is, but people have been speculating for the past month or so.
This will be Russell's first child, and Ciara's second. She has a child from a previous relationship with rapper Future.
Congrats to the happy couple though! I am sure that he or she will be gorgeous since you're both genetically blessed.
Visit: Celebrities Are Tragic || Facebook || Twitter