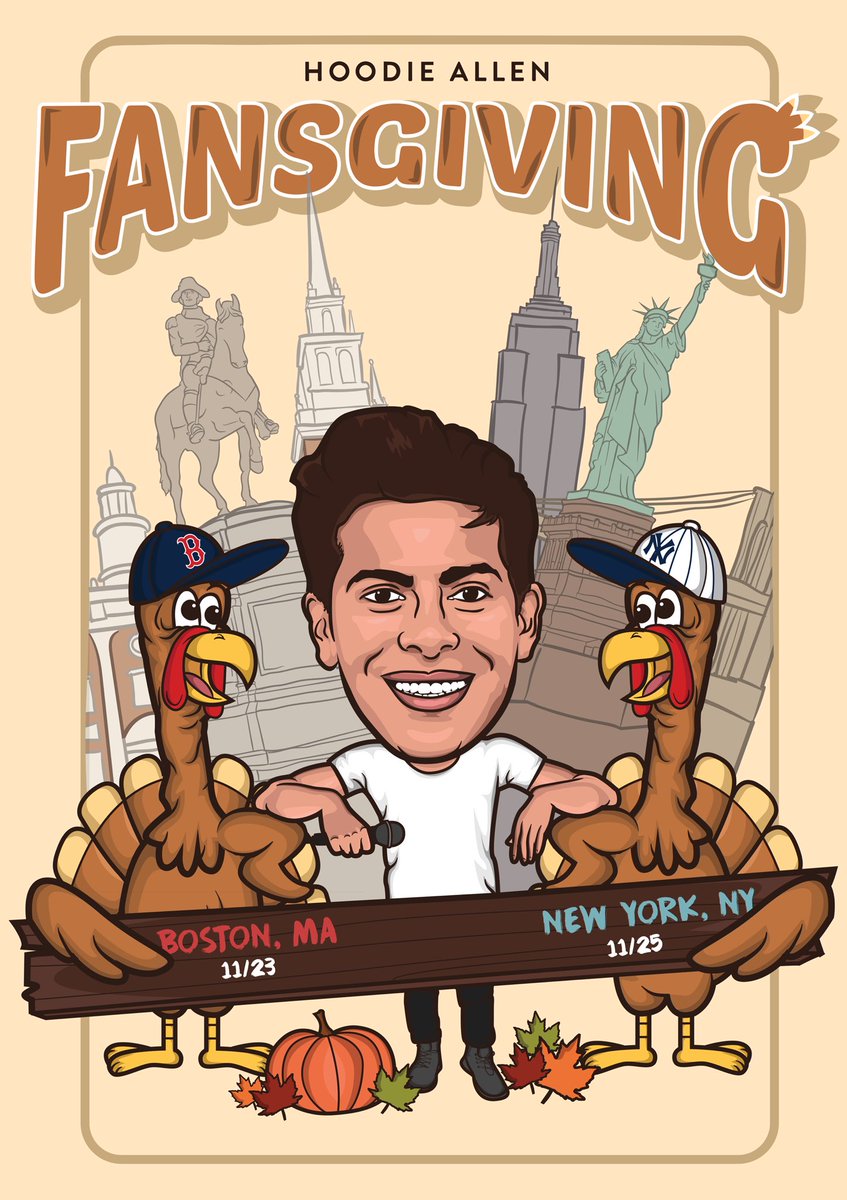 Now what exactly is a Fansgiving you ask? Well it is something that Hoodie Allen decided to put together because as always he is great to his fans. No, seriously, he is. His last album was available on Itunes for only $5, or you could download it for free, he didn't care, he just wants support!
Back to Fansgiving. Hoodie is going to be performing two shows in Boston and New York and the fans get to pick the set list and everyone that attends will also get a meet and greet. The venues are smaller than regular but it's still pretty amazing that he decided to do that. Right?
To find out more for the Boston show, click here, and to find out more about the New York show, click here!
I am hoping to be at the Boston show and maybe, just maybe I can finally do a quick interview with him for Celebrities Are Tragic!
Visit: Celebrities Are Tragic || Facebook || Twitter