The cast of "Pretty Little Liars" is about to start filming their final episode ever. Although there is a chance of a TV movie still, but so far, it will be the final episode that we know of.
Well, the cast has a lot of feelings about the whole thing, which makes me have a lot of feelings.
In fact, there were so many feelings shared that each cast member got their own box of Kleenex.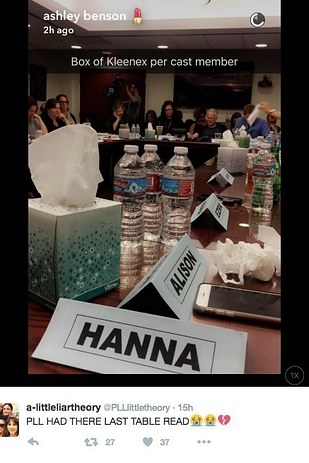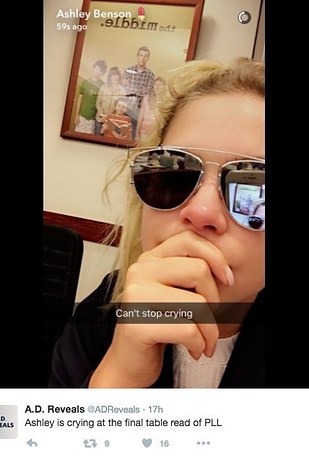 When they finished, the cast all stood and clapped, celebrating the fact that somehow this show went on for 7 seasons. Obviously the show has had a lot of twists and turns, but it's still a pretty fun show to watch. Even with all of the plot holes and all of that.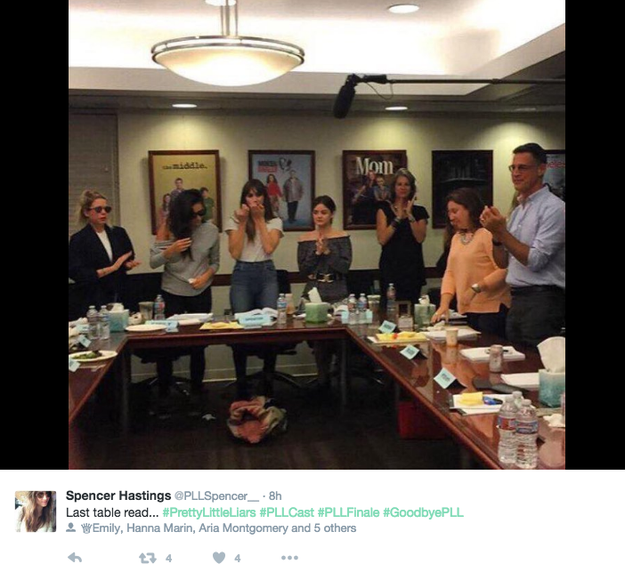 After looking at these photos, I think that I might need a box of tissues.
Visit: Celebrities Are Tragic || Facebook || Twitter