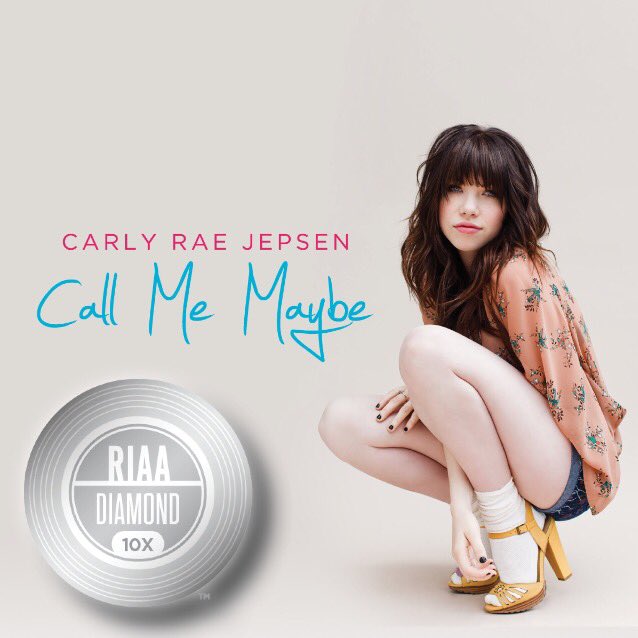 Oh hell yeah! This song is still my jam! Whenever it comes on, I still have to sing and dance to this absolute banger.
It's pretty insane that there are only 11 US singles that are considered diamond and this bad boy is one of them. Carly Rae just straight up killing it, still. This is the catchiest song of all time, at least one of those most catchy songs.
Here are the other songs that make the list!
"Not Afraid" Eminem
"Love The Way You Lie (ft. Rihanna)"Eminem
" Dark Horse (ft. Juicy J)" Katy Perry
"Firework"Katy Perry
"Baby (ft. Ludacris)" Justin Bieber
"Radioactive" Imagine Dragons
"Thrift Shop" Macklemore & Ryan Lewis
"Poker Face" Lady Gaga
"Bad Romance" Lady Gaga
"Candle In The Wind" Elton John
Looks like Carly Rae is in some seriously good company!
Congrats, call me maybe and we can do an interview.
Visit: Celebrities Are Tragic || Facebook || Twitter