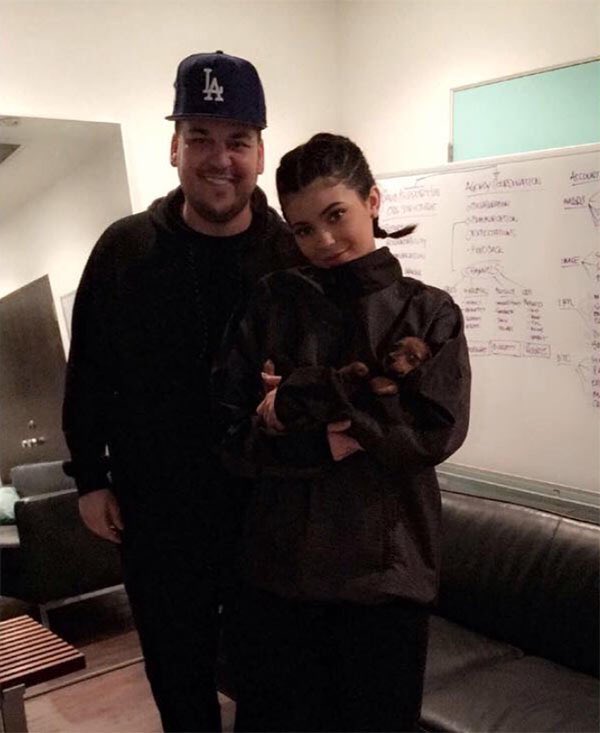 I really try to no write about the Kardashians. I do really try to avoid their stupid conflict, but this is kind of hilarious. Rob hates his sisters, I think it is very obvious that he really doesn't like his family, which is why he was in hiding for like four years. Now he is with Blac Chyna and they are making a reality show, and it's weird. Talk about going fast from being a little hermit to being a reality star again. Quick transition.
Anyway, last night when everyone was watching the debate, Rob Kardashian went OFF on Twitter. I mean he really lost it. He seemed to do this every once in a while but last night was probably the worst I have seen him go off on social media.
Judging by the tweets it looks like Kylie threw a baby shower for Rob and Blac Chyna, then didn't invite Blac Chyna? I don't know how you throw a baby shower without the baby mama, but judging by the tweets that's what it seems like.
Listen, I truly believe that everything these people do is for attention. There's no question in my mind about that. This one though? Considering that is really Kylie's number because it connected to her Instagram account when Twitter did some digging. I don't know if this is for PR for his show or what, but I am here for it. At the moment I am all about this petty act.
Keep on spilling that tea Rob, you know that you're the fan favorite after this.
On another note, I really hope that the Kardashian's pay their PR people good money to keep them in the news.
Visit: Celebrities Are Tragic || Facebook || Twitter