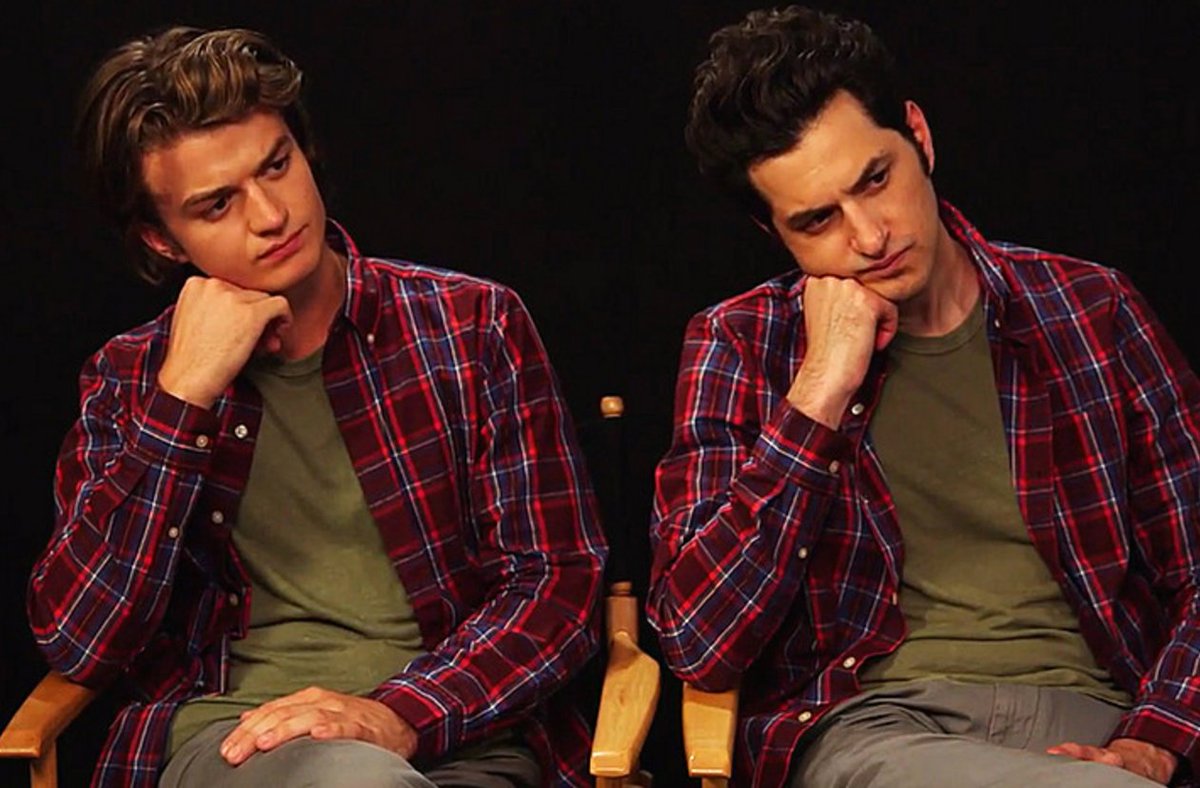 I love when celebrities have celebrity doppelgangers and they play into them. I mean Katy Perry and Zooey Deschanel could be twins, Margot Robbie and Jamie Pressly look super similar, and I am pretty sure that Isla Fisher and Amy Adams were separated at birth. Did I fail to mention Victoria Justice and Nina Dobrev? Well again, they are actually separated at birth, I will always believe that, I don't care what anyone has to say. Add these two to that list now as well.
Last night Joe and Ben got together on 'The Late Late Show with James Corden' and were hysterical. James Corden is always on fire with his skits and this one is no different.
There was some theory that Joe's character Steve could be Ben's character's father. I don't know. I watched 'Stranger Things' but not 'Parks & Recreation', I know shame on me. The skit was extremely funny though, so go and take a look.
I am glad we saw these two in the same room finally because I am still kind of sure that they are clones of each other.
Visit: Celebrities Are Tragic || Facebook || Twitter