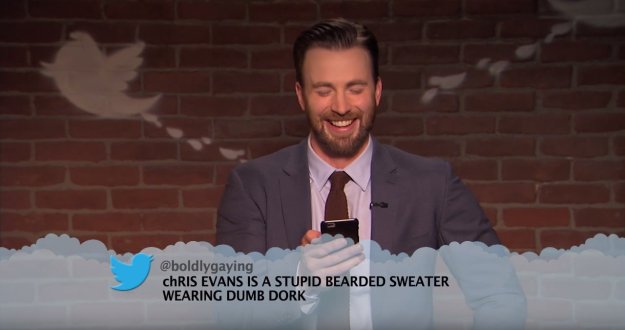 The "Mean Tweets" segment on Jimmy Kimmel absolutely kills me, it always has. I am surprised that one of my tweets hasn't been up there yet.
There are a lot of people that really hate this segment because they think it is mean, well guess what? Twitter is a mean place! If you can't handle the heat get out of the social media.
For the record, the one they had Margot Robbie read was not mean, it was straight up disgusting. I kind of hate that they made her read that one when there were probably actual mean ones out there.
The Paul Rudd one was my favorite. There you have it!
Check it out!
Visit: Celebrities Are Tragic || Facebook || Twitter