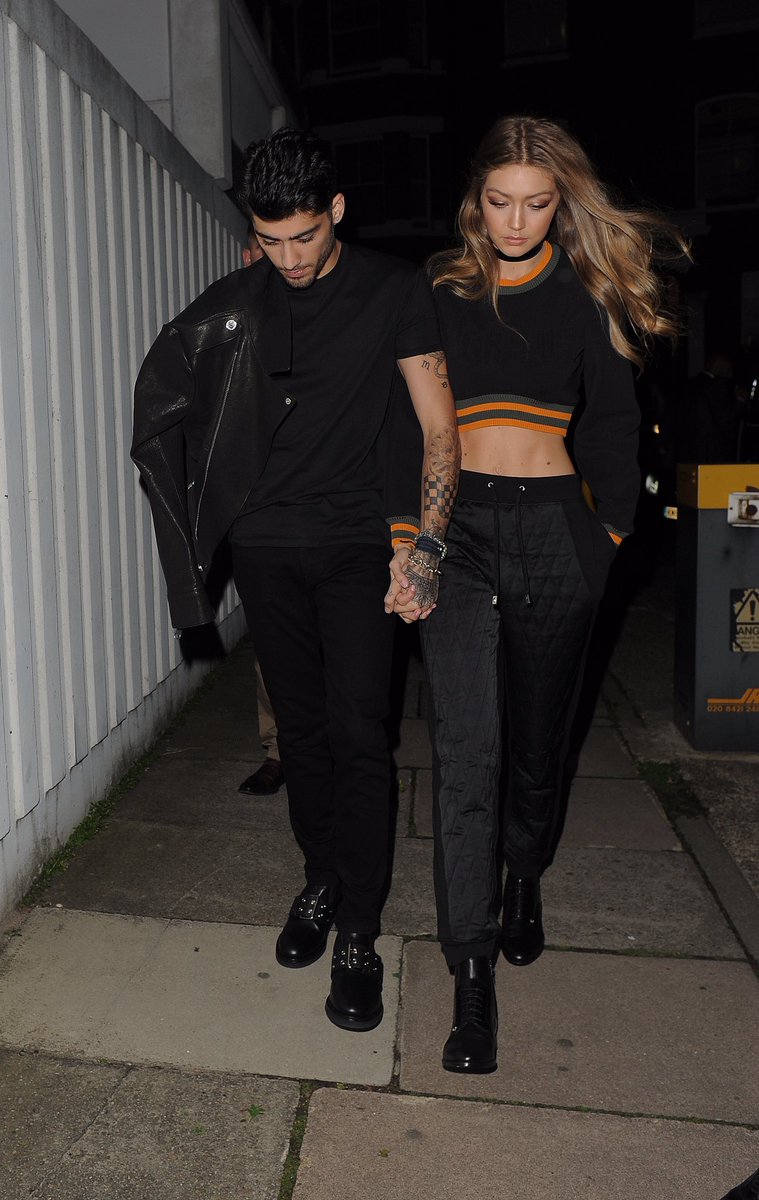 Zayn Malik and Gigi Hadid showed up at the Versus by Versace Spring 2017 show to support Gigi's younger sister Bella as she walked down the runway.
The gorgeous couple was spotted flying out of New York earlier in the week and it looks like they are currently in London for their fashion week. The couple has been pretty inseparable and continue to look incredible together. Zayn is releasing that obnoxious selfie book, but I am surprised he hasn't done any modeling.
This couple kills it whenever they are together, can't deny that.
Keep on looking stunning while us mole people do whatever it is we do.
Also, can we just acknowledge that Zayn always looks different. Yes, he is handsome but he seriously always looks different. Not just his hairstyles and such but even his face, he will look more fuller faced, he will look skinny and sickly looking, all within a week. It is bananas .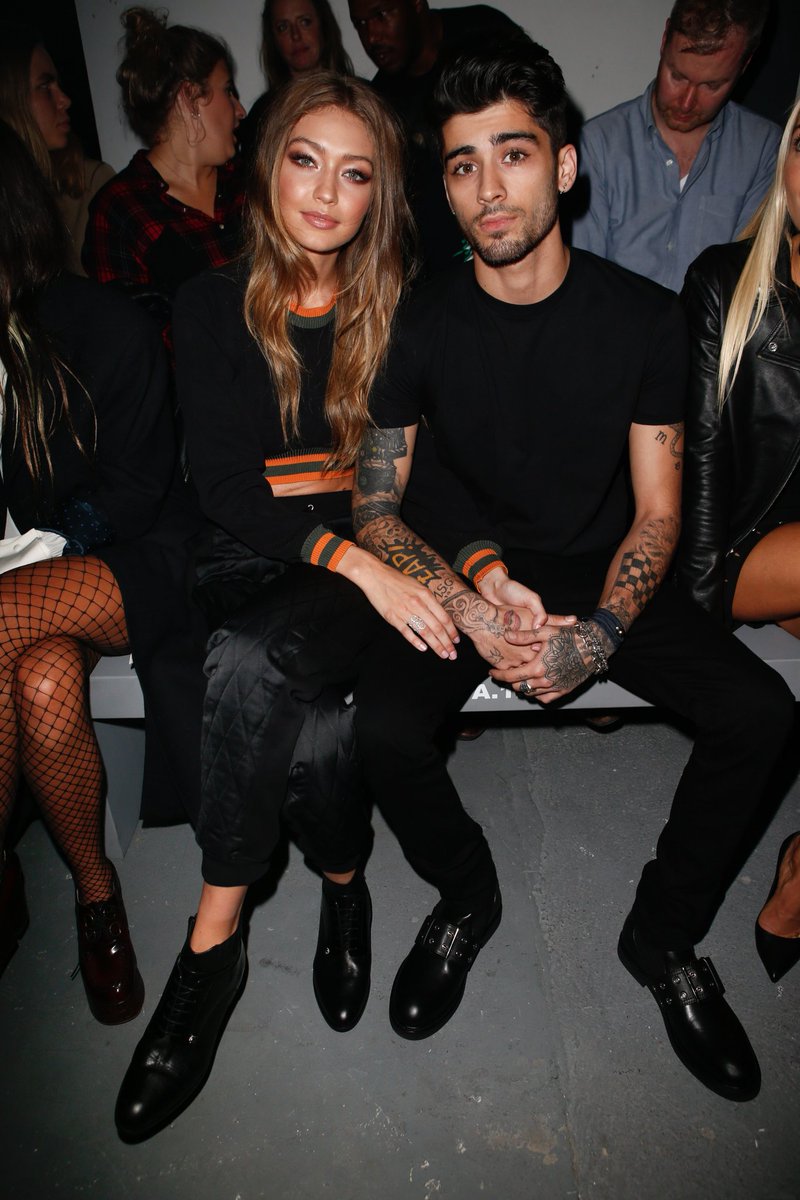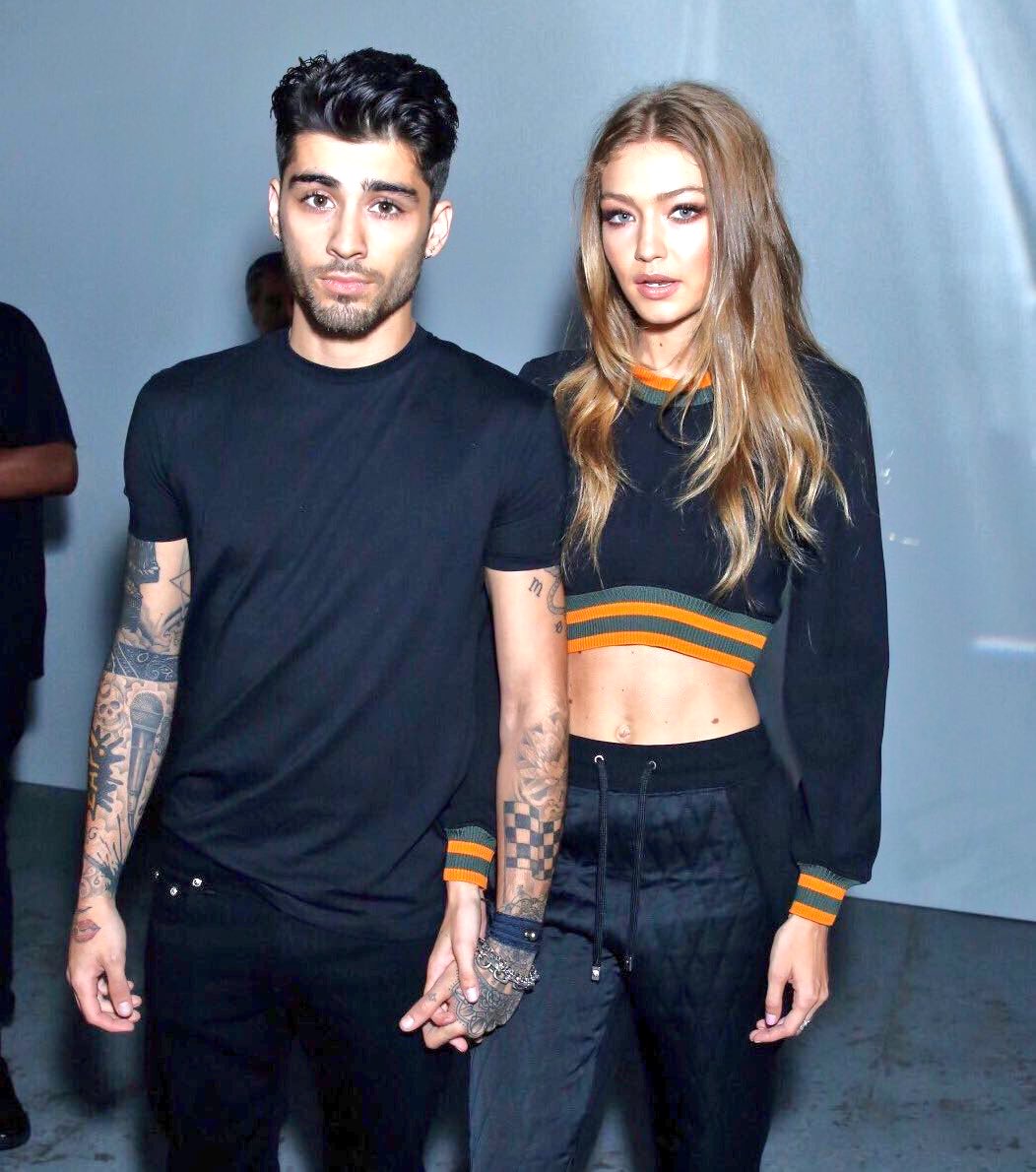 Visit: Celebrities Are Tragic || Facebook || Twitter