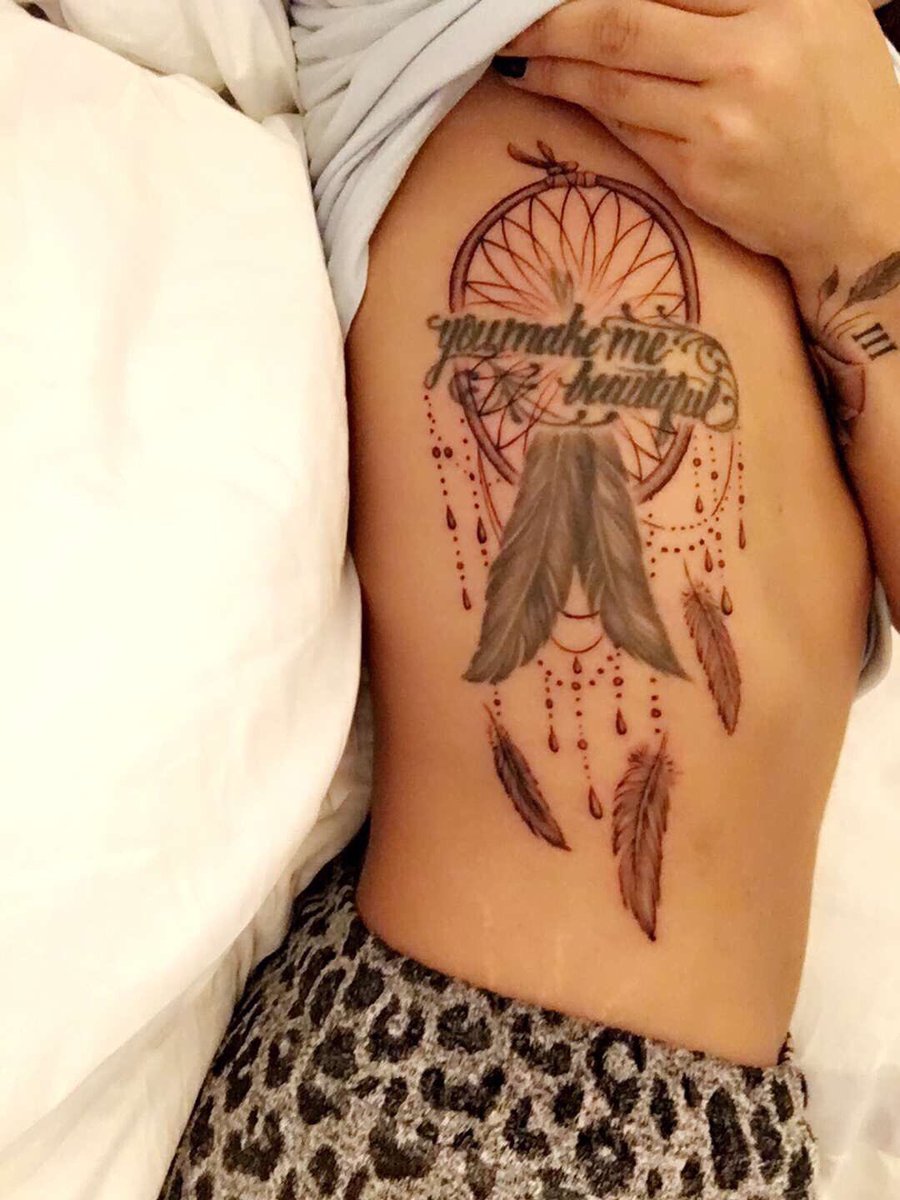 So, Demi Lovato has a ton of tattoos, like really, she has a bunch. Last night she added onto a side piece that she already had and she Snapchatted in. What a badass, right? That has to be a painful part of the body to get a tattoo, I don't care what anyone has to say about it.
Last night she took to both Snapchat and Instagram's version of Snapchat to show the process. The whole time she was just cuddling with her dog, ain't no thang.
This tattoo is pretty incredible though, right?
If I can find the video of it happening I will post it. Until then, the photo up above is all you get!
Visit: Celebrities Are Tragic || Facebook || Twitter