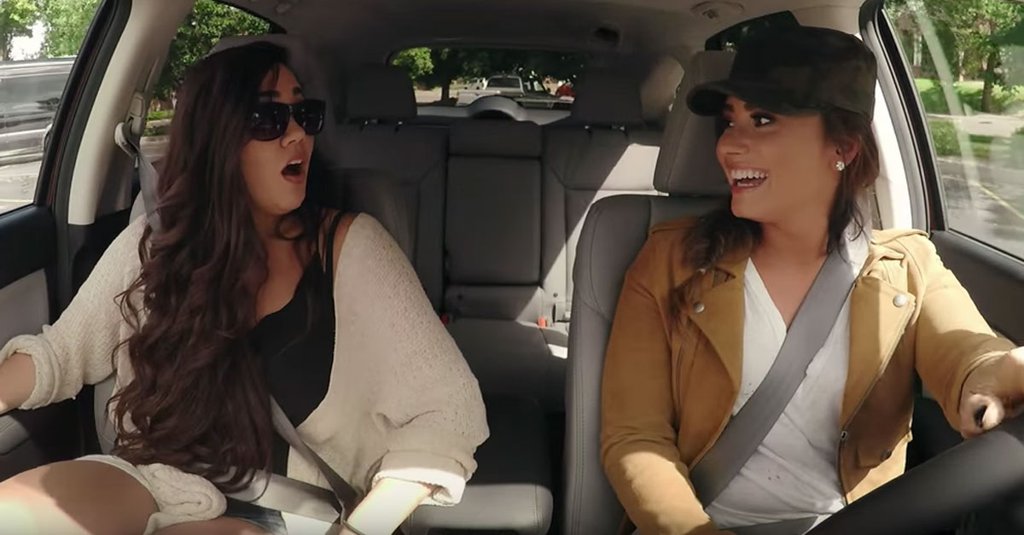 Have you ever watched something and though, why not me? Well that is me right now. Listen, I don't use Uber or Lyft or any of that. I live in the boonies, I have no need. I have actually used Lyft twice (thanks to my friends) and both times Demi Lovato wasn't my driver. So that just isn't fair.
Also all that Demi was doing was wearing a hat and glasses, if you are a real fan, you would've known it was her. Homegirl has a super distinct voice, just saying.
Seriously, how didn't they know that it was Demi? I mean, really.
These people acted way better than I would have. I would have cried and then not left the car. That simple. No Demi, I don't want to go here anymore, you're going to drive me around some more.
Lucky bitches.
If I find out this was staged, I will be a little bummed.
Visit: Celebrities Are Tragic || Facebook || Twitter