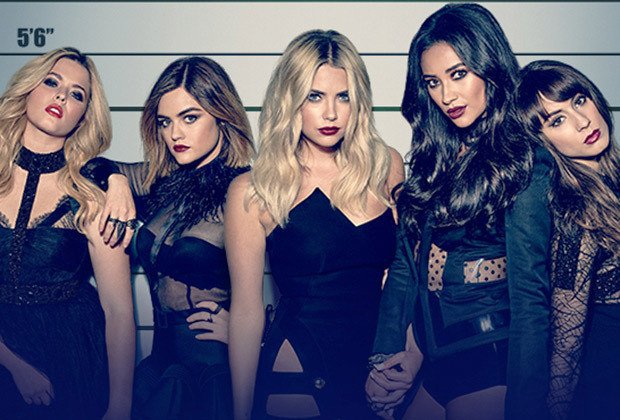 Finally. Listen, I have watched "Pretty Little Liars" since the beginning, even when I said I didn't want to get involved with another show, I got involved. This show started off very good, very suspenseful, and just awesome. Right? Now it is a show filled with plot holes and weird twists that don't even need to be there. Marlene King, I know you're really going with this whole thriller thing, but like, make some damn sense.
So the summer finale will happen tonight (August 30th), and then the show will be back in April for it's final season. My guess is that they will probably end up leaving it with a cliff hanger then make a movie or something. They promised that all questions will be answered, which I hope so. How you gonna make incest okay Marlene? That is the question I want to know. If you don't know what I'm talking about, Cece and Jason, think about it.
Also, Aria is involved with the A team, I have said it since the second season. If I am wrong, I don't know what to think.
My final thought, I hope we see Toian Bellisario in more stuff, her acting ability is far too great for this show.
Visit: Celebrities Are Tragic || Facebook || Twitter