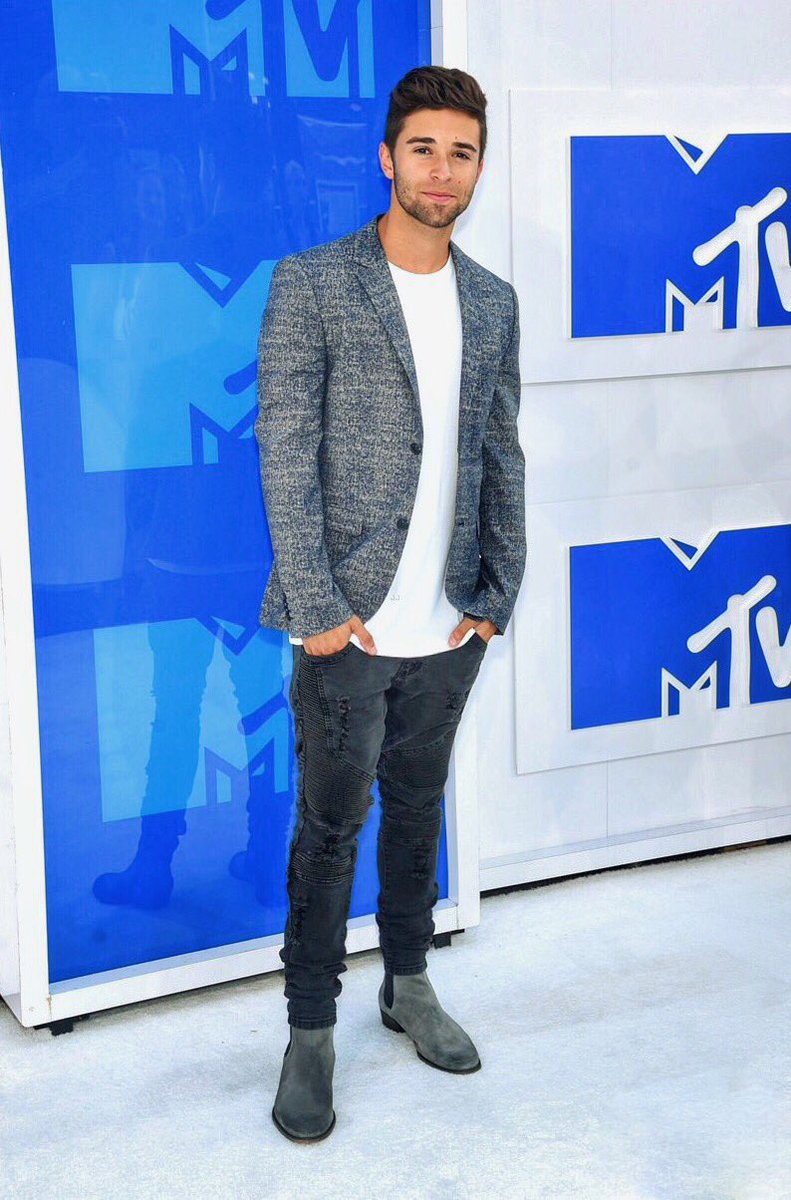 I have had a lowkey crush on Jake Miller for a while now and I am glad that he is finally getting the recognition that he deserves. Jake is a really talented artist and I believe we will be hearing a lot more from him in the future.
Let's be real though, not only is he talented, he is a babe.
I am glad that he chose a more simple style for the white carpet too.
Right now I am going to make a prediction. Next year, he will definitely be on stage at the VMAs. Calling that now!
Visit: Celebrities Are Tragic || Facebook || Twitter