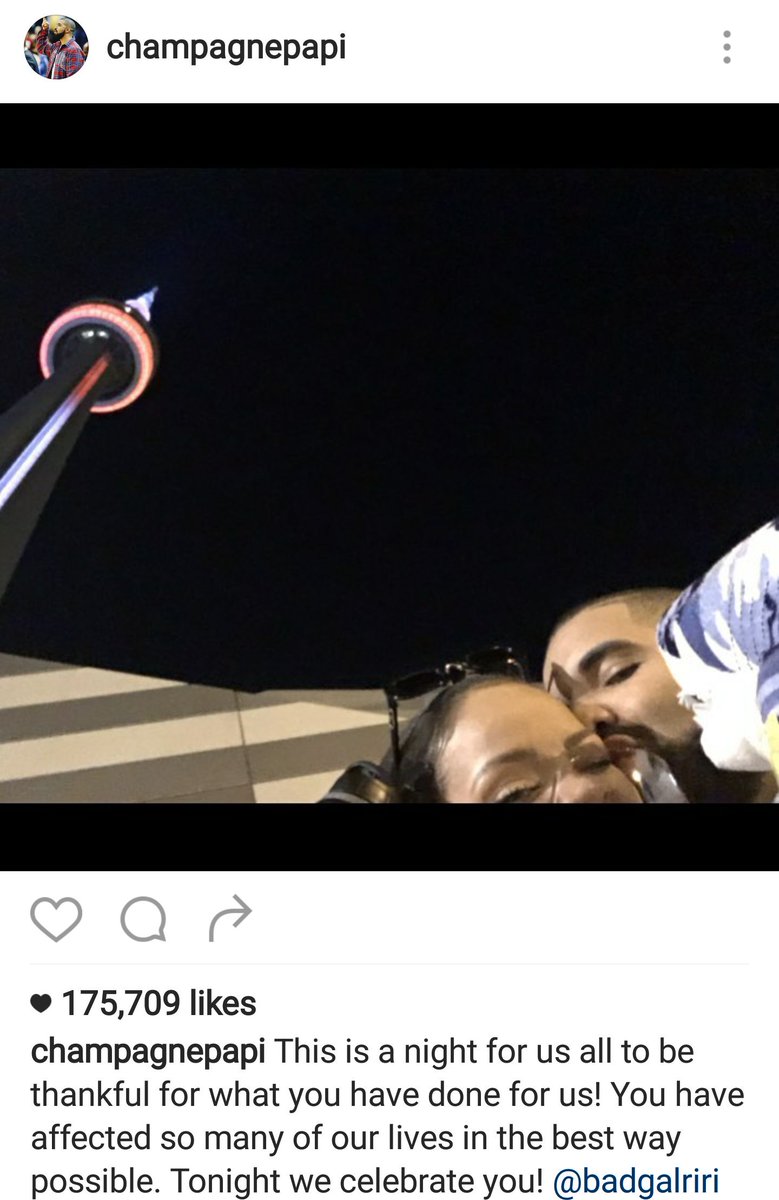 Last night at the VMAs one of the big questions was, will Drake show up to support Rihanna? She obviously had a big night, performing four times and winning the Michael Jackson Video Vanguard Award last night. The question about Drake was answered at the end of the night though, when he showed up to give Rihanna the award.
The rumored couple.. Wait, honestly I am going to start saying the couple because I want that. I want them to just get married, make beautiful music together, and be adorable. I have wanted this for five years too, so when it happens, I think I deserve an invitation to the wedding.
During the introduction to Rihanna he also said that he has been in love with her since he was 22 years old. How adorable? Rihanna, just marry him already!
Anyway, Drake posted an adorable picture on Instagram of the two of them, congratulating Rihanna on her win. Relationship goals, am I right? Also, does this make them Instagram official? I think it does.
Rihanna and Drake, #relationshipgoals, need I say more?
Visit: Celebrities Are Tragic || Facebook || Twitter