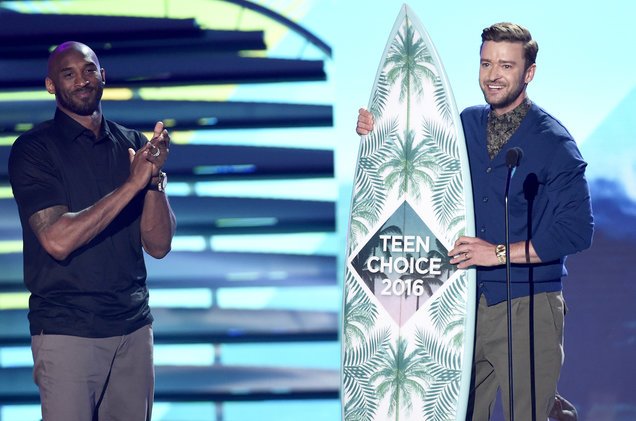 One of the first things I thought when I saw Kobe coming up on stage to give Justin his award was, are they really friends? I am still wondering if they are actually friends. Kobe looked less than impressed the entire time that Justin was up there, so who knows?!
Justin deserves this award, I will say that. I don't think any other artist other than Beyonce has had the impact on entertainment like Justin has. Of course there have been game changers like Lady Gaga and Adele, but Justin is in a league of his own. We can all agree with that. He also dressed like a dad, to remind us that he is old enough to receive an award like this.
Justin's speech was great though, I think that everyone can agree with that. Giving a speech about acceptance is important right now. There is a lot of hate in this world and maybe teaching the younger generation to not hate anyone will help in the future, just maybe.
Congrats to Justin though, and I can't wait to hear new music. I am also glad he kind of gave up on his acting career.
Visit: Celebrities Are Tragic || Facebook || Twitter