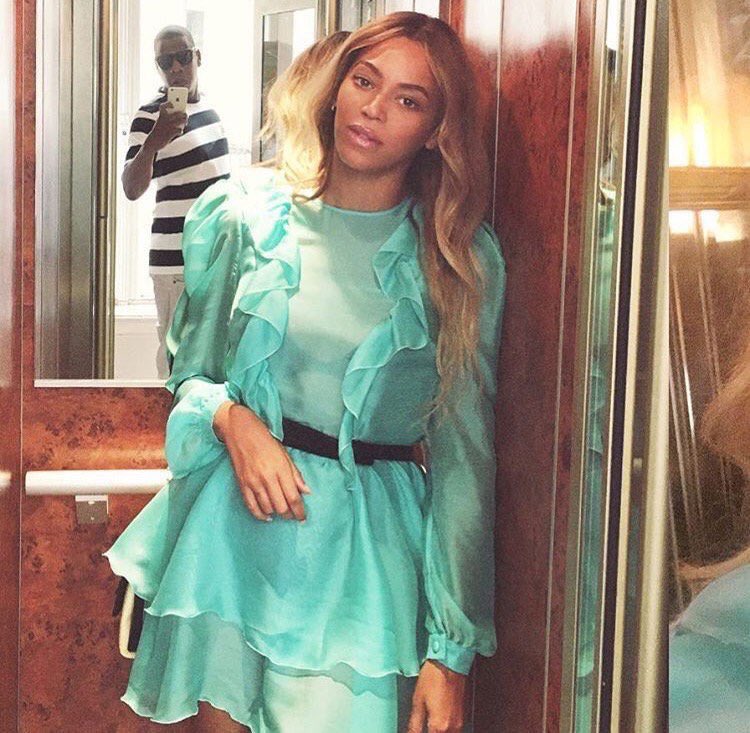 Don't you hate when you're trying to take a good mirror selfie and your beautiful wife gets in the way? So does Jay Z.
This picture is absolute perfection. Beyonce is standing there, looking beautiful as ever and it looks like she is blocking Jay Z's chance to take the perfect MySpace like selfie.
It's clear that he was trying to take a picture of his wife but I mean, you look fly too, you need to get in on that picture somehow.
Jay Z the king of sneaky mirror selfies.
Visit: Celebrities Are Tragic || Facebook || Twitter