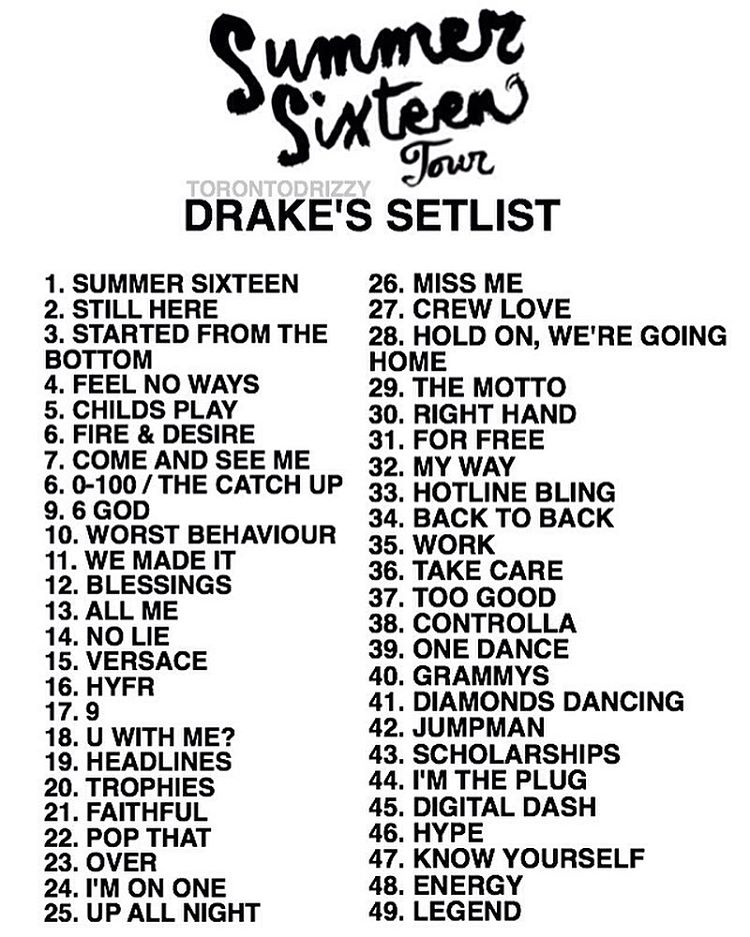 Drake will soon be hitting the road with Future for their Summer Sixteen Tour, and somehow Drake's set list got leaked. All I can say is, wow. There aren't many singers that go over 20 songs on their set list, never mind reaching almost 50! I give him a lot of credit for that one. Of course some of the songs feature Future, but still, damn!
I have to wonder if Rihanna will join him at all on stage, he showed up at a few of her concerts and if they are really dating this time around, it would make sense.
Are you heading to the tour? If so, what song are you most excited for?
Visit: Celebrities Are Tragic || Facebook || Twitter