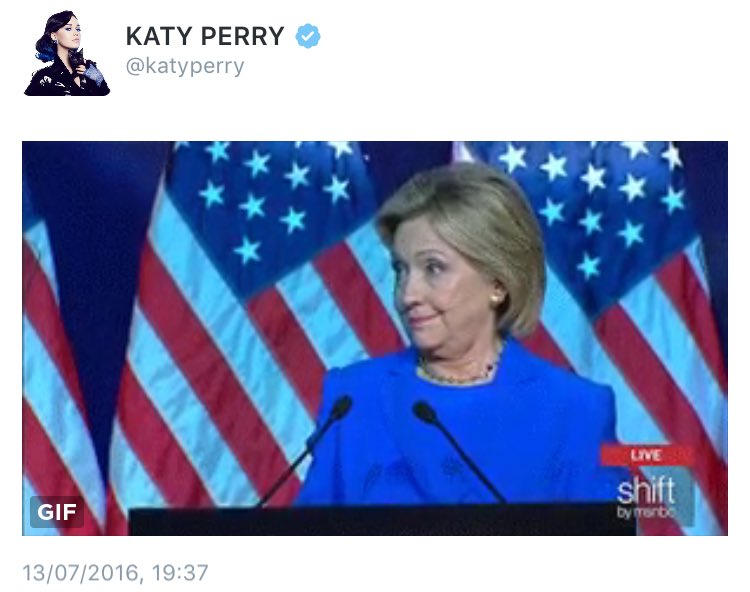 To be totally honest I have never really been a huge fan of Katy Perry but lately she has been growing on me. Listen, I love Taylor SwiftTaylor Swift, I think that she is great, I have spent a lot of money on her tours, albums, no shame. I think that Calvin Harris is a bit crazy but when celebrities get into feuds and respond to one another, I eat that shit up, I just can't help it.
So Calvin mentioned Taylor hating on Katy Perry in his latest Twitter rant, and well Katy kind of responded?
Just one simply gif was all that it took.
Katy is just lounging in the shade.
She also retweeted an old post from 2015, reportedly about Taylor. How long do you think she has been holding onto it though? That's my question.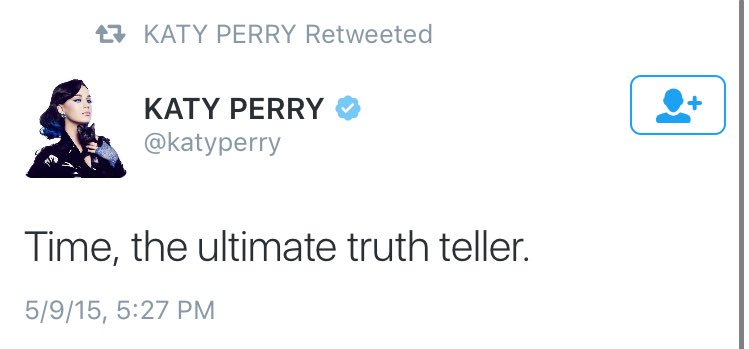 All this shady over such a shitty song, "This Is What You Came For" isn't even that good.
Visit: Celebrities Are Tragic || Facebook || Twitter