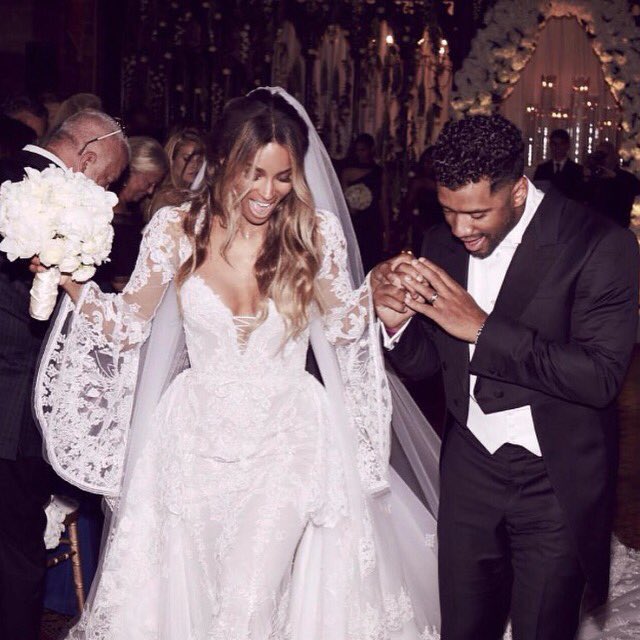 I must admit, I really love Russell Wilson and Ciara together, I think that they are so sweet. Russell just seems like such a teddy bear and Ciara, well she is Ciara.
The happy couple got married in England, very classy and Jennifer Hudson and Kelly Rowland were among the celebrities that were in the crowd. Very posh, right?
Now, when these two first got together I thought that they were moving too fast and that it wouldn't last. It seemed like two weeks in they were talking about how they weren't going to have sex until marriage or something and I thought it was aggressive. Clearly they made it though, no word on if their no sex thing lasted but if not, have a fun night tonight!
How long do you think until Ciara is pregnant? I give it a week, in one week she will be pregnant and then they will have children with incredible DNA because let's be real, these two are beautiful.
Congrats to the happy couple!
Visit: Celebrities Are Tragic || Facebook || Twitter