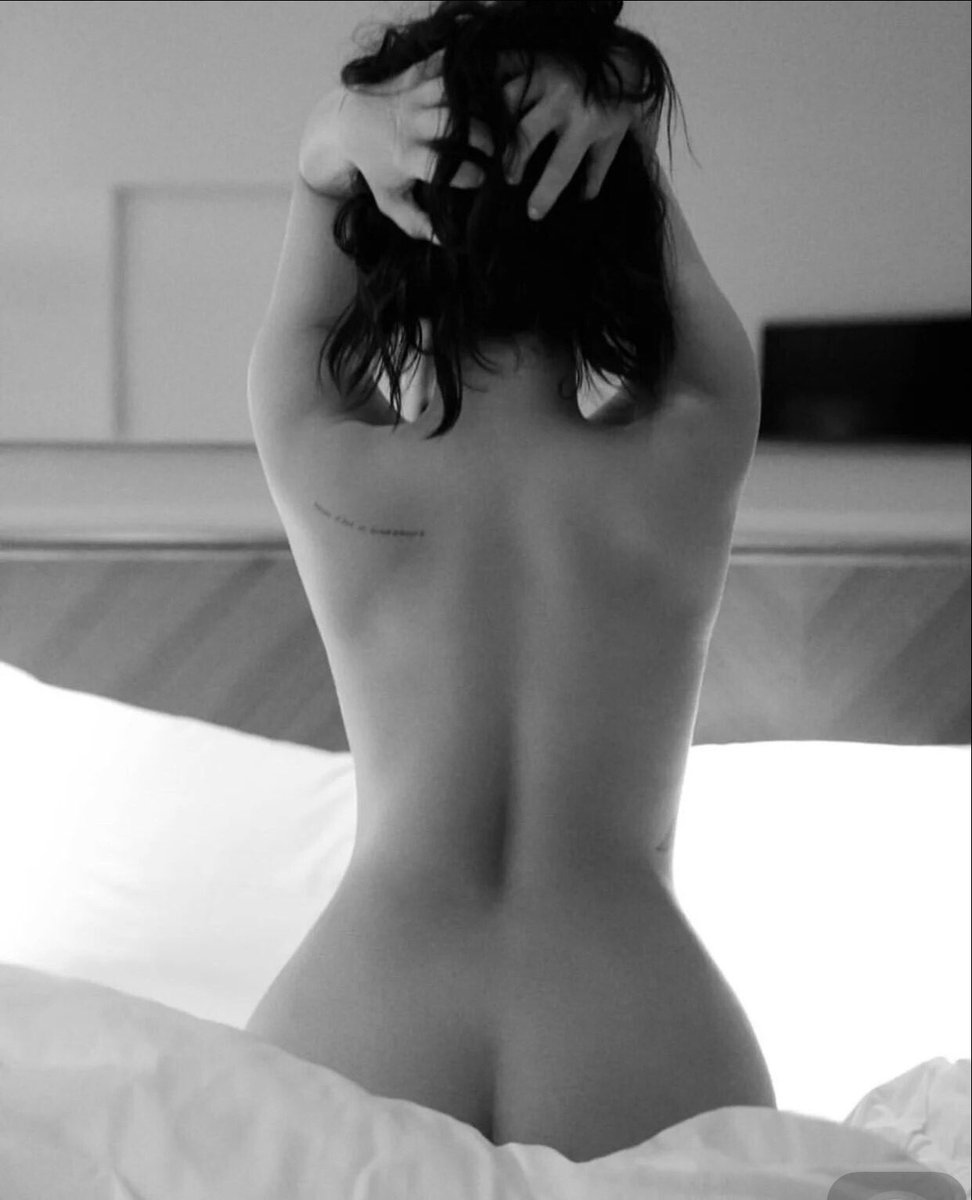 I have always said this, I'm not but if I was, it would be for Demi Lovato. This woman is seriously so incredibly talented. She can sing, she is gorgeous, and fun fact, she wrote 'Body Say' and just wanted to release it. That simple.
Well I just listened to it, and you can too! It's on Spotify and ITunes music, so go and get on that because all I can say is my lawd. A part of me thinks that Nick helped her write the song but hey, he's talented too so it all works out!
Demi tweeted out why she wanted to release the song so early too, it makes sense.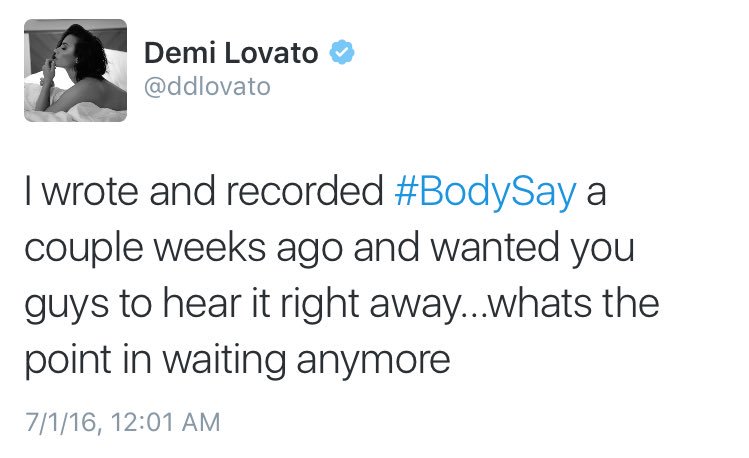 So wrote it, liked it and wanted to release it, that simple.
Now there isn't a lyric video or anything just yet, but I assume that they will be coming out soon.
Here is a live video from Atlanta opening night of the Future Now Tour though, it is very hard to hear in this live version, so like I said go listen to it on Spotify for Apple Music.
Speed it up, make me sweat, yup she said it.
She also released a few more pictures from what I assume will be from the music video when it comes out but I'm not sure.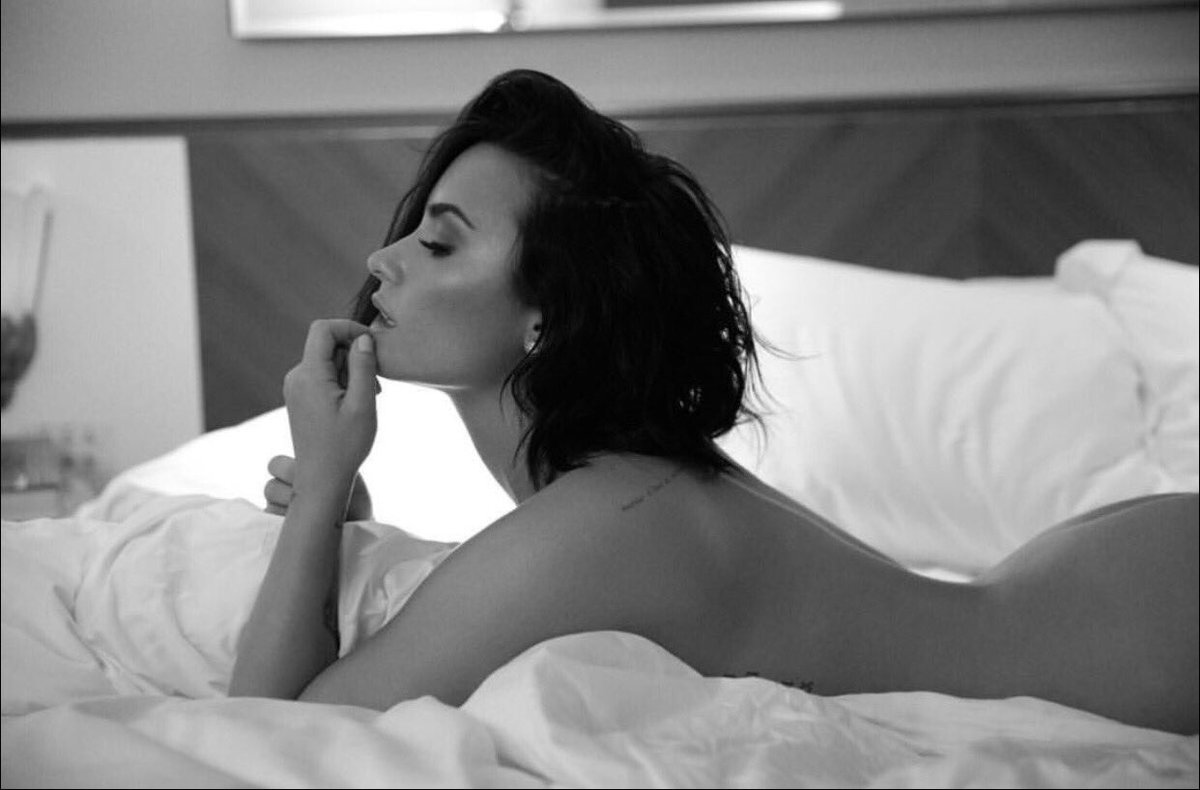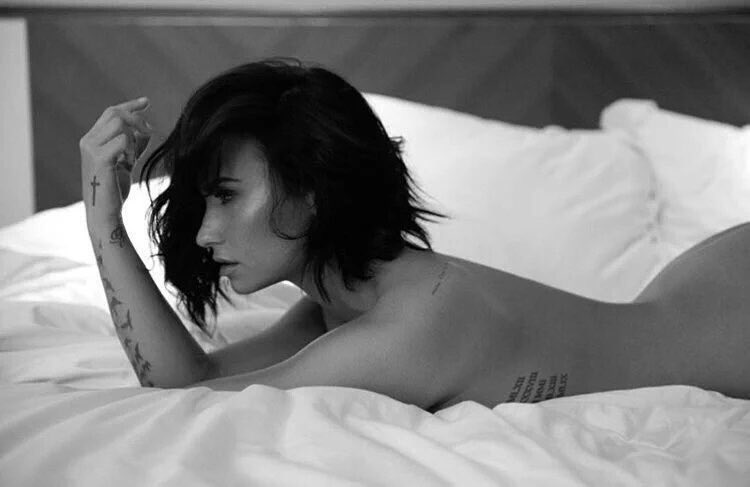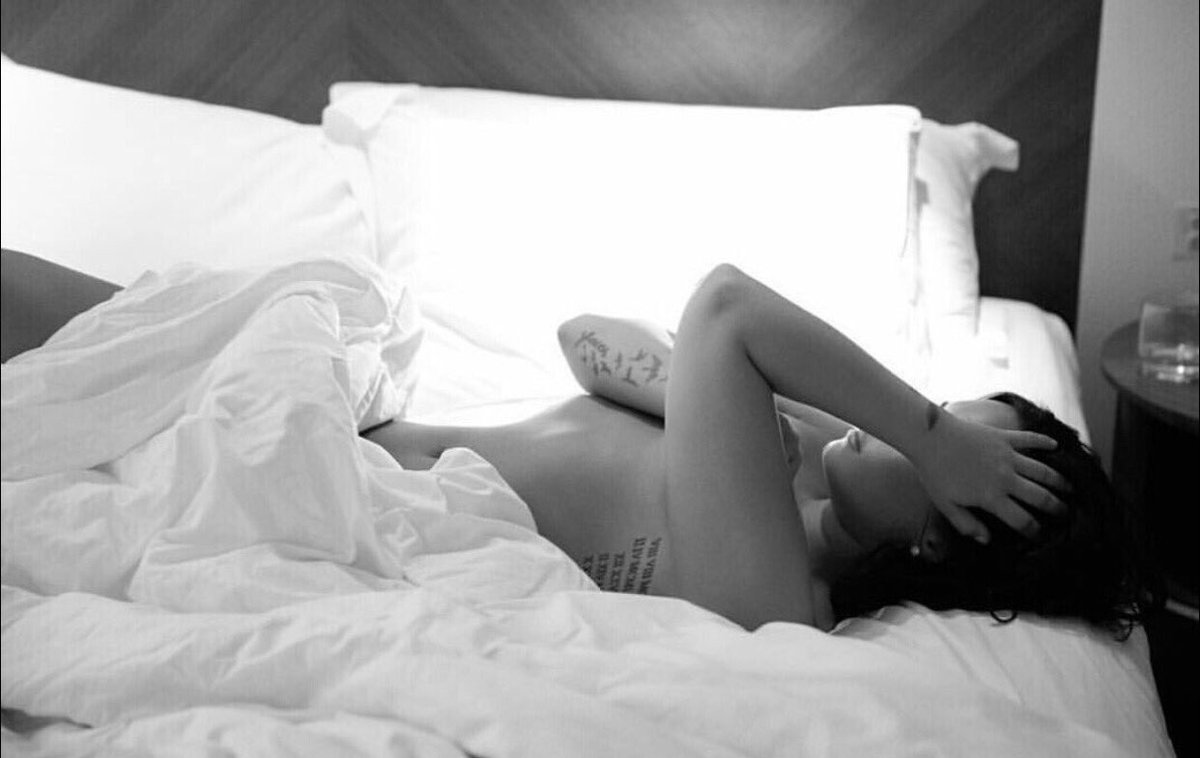 How upset is Wilmer right now? Probably sitting there crying because he isn't with Demi anymore.
Visit: Celebrities Are Tragic || Facebook || Twitter